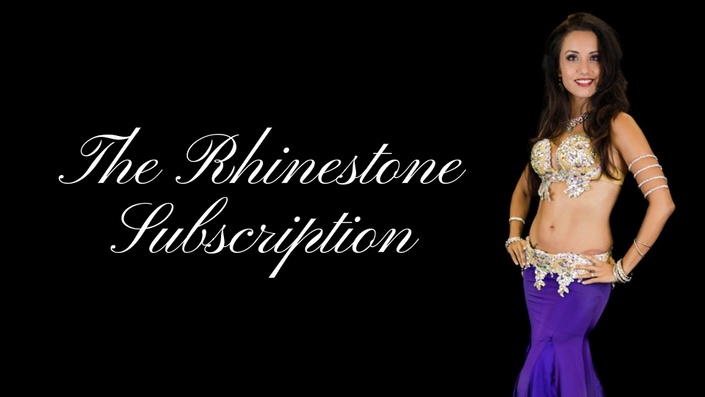 The Rhinestone Subscription
Unlimited Access to all of Sahira's online instructional videos.
Enroll in Course
We all know that rhinestones are a belly dancer's best friend! This VIP package will give you unlimited access to all of my choreographies, technique, combinations, prop work and more. This subscription includes courses of all levels - beginner through advanced.
Rhinstone subscribes gain instant access to all of my dance content, including courses not currently for sale as well as some classes that are never opened for registration outside of the Rhinestone package. I create content on a regular basis that is ONLY for my Rhinestone dancers.
The Rhinestone package is the best package for the serious dancer who wants to dive deep into their craft. It will help you design and maintain a practice that serves you and keeps you enthusiastic and motivated to get into your practice space and DANCE!
Joining me here also ensures you never need to decide whether or not to purchase my newest releases, as each new video is automatically added to your subscription the moment it is released.
"Firstly a BIG thank you for the access to your on line courses! I have been teaching now for almost 5 years, last year I completed my last teachers exam. I have to admit that since then I have been in a bit of a slump. I am loving your energy. Its brought back my desire to dance and learn. The chance to be a student again is exhilarating!!!"
- Nadia
Courses include:
Choreographies | Classical Egyptian, Sword, Fan Veil, Bollywood Fusion, Veil and more to come!
Basic Technique
Layering
Shimmies
Zills
Veil Technique
Cardio & Strengthening
Tribal
Skirt Work
Combinations
and more!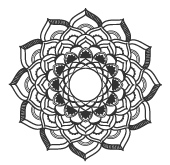 "Sahira is an amazing teacher and one of the most talented, exciting bellydancers ever! She makes learning this beautiful dance form fun and informative all the while getting a great workout. You leave class feeling confident and more comfortable in your own body. She's also the nicest, most genuine person you will ever meet. Highly recommend her as both a teacher and performer. You will not regret even a second spent in her presence."
- Tambrey W.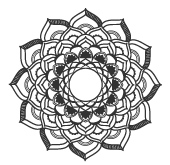 "I am so happy that I have subscribed to your courses! I have had a number of dance teachers (love them all) but, you have the clearest instructions. I learn at my own pace 🐢 and your teaching method has opened helped me tremendously!"
- Kris
Hundreds of hours of exciting dance instruction awaits you! What's more, once you join me here on Teachable you will gain access to an exclusive Facebook group for my Teachable students where you can connect with other fabulous dancers, ask questions, share inspiration and celebrate your dance wins with a group of supportive dancers and me!
* Silvia Salamanca's courses, "Designing Your Ideal Online Classroom" and Real-Time Hybrid Intensives are not included in the Rhinestone subscription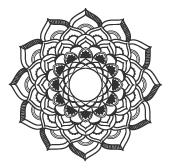 "Sahira is an amazing instructor. She gives me peace of mind when I express any doubt in dancing abilities. Sahira always encourages us with our dance expression to best match our personalities, ensuring in our own personal technique. I have been able to present myself with my own body expression, and have been becoming more confident with my dance technique thanks to Sahira and her positive outlook. Due to Sahira's delineated breakdown of technique, I have been able to improve every aspect of my dancing, from body expression - to facial expression; all the way from the way I use my hands to the way point my toes! All of her students are lucky to have her, as she has nothing but positive and encouraging things to say. She is also has a touch of class mixed with exoticism in every dance move!"
- Kelly
Course Curriculum
Updates and live events
Available in days
days after you enroll
Live Class Recordings
Available in days
days after you enroll
Courses Included with Purchase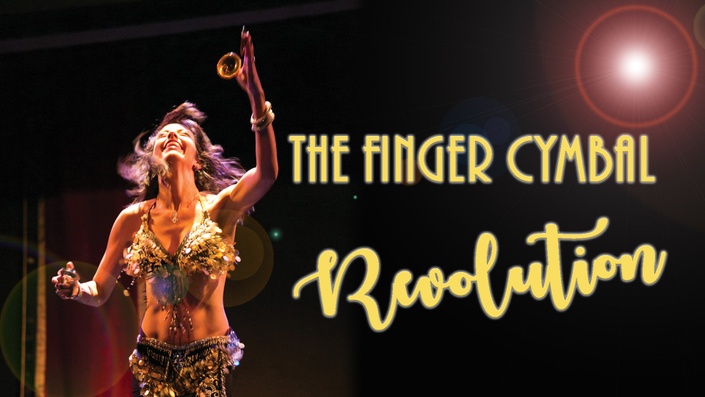 The Finger Cymbal Revolution Membership
Skyrocket your zill skills with this in-depth exploration of finger cymbal sounds, patterns, technique, and musicality!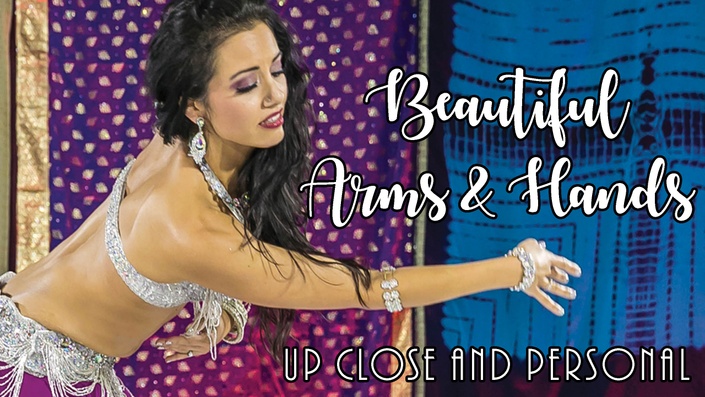 Beautiful Arms and Hands - Up Close and Personal
Dive deep into arm and hand expressivity with these 60-minute full length Zoom class recordings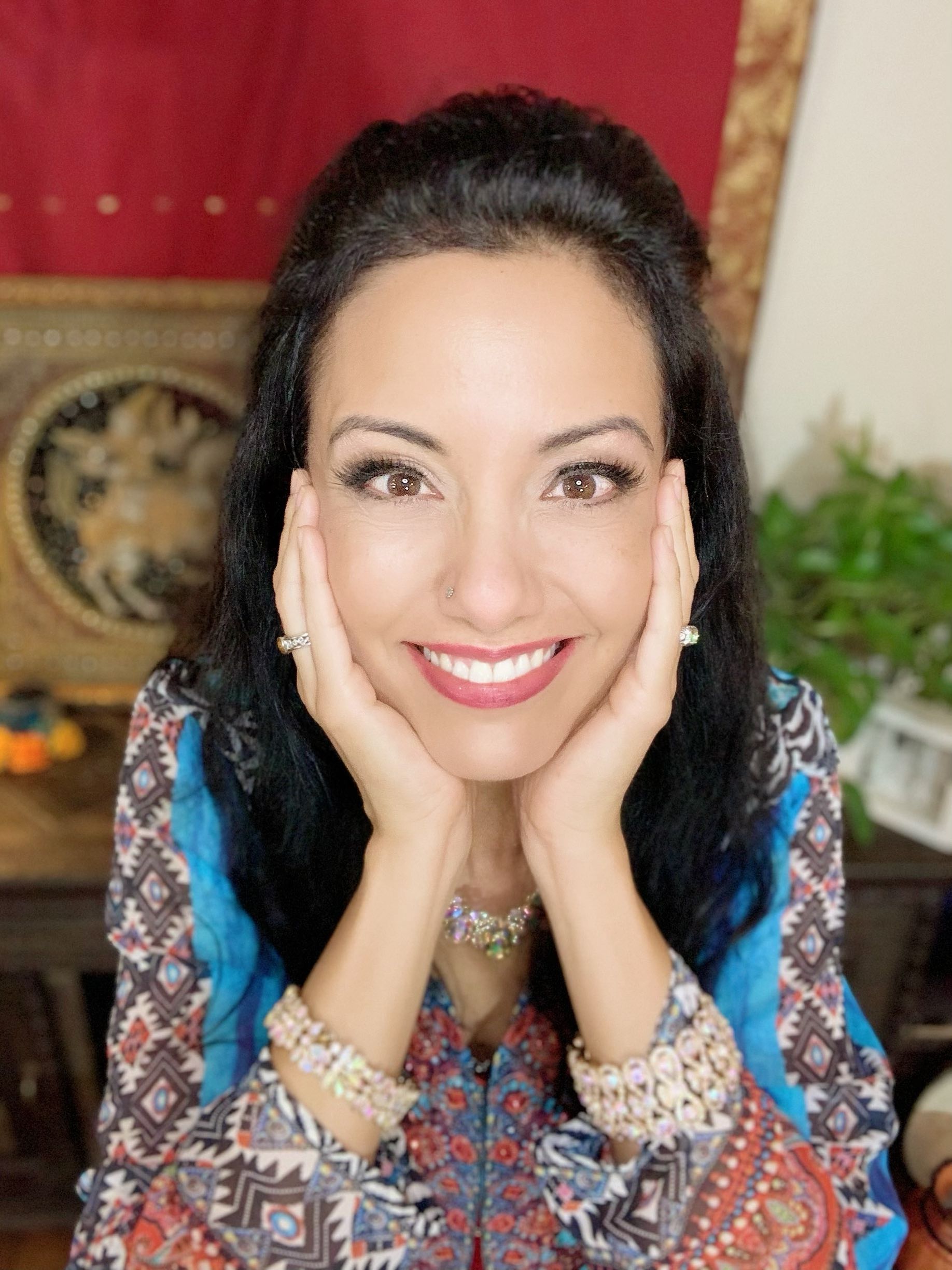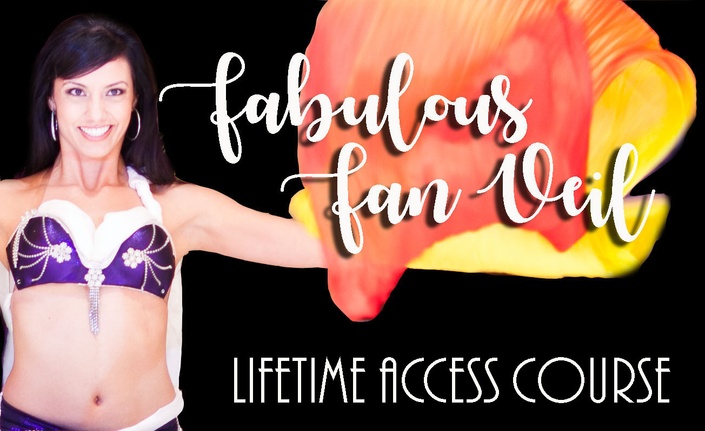 Fabulous Fan Veil Choreography
Flutter away with new grace and strength with this high energy fan veil choreography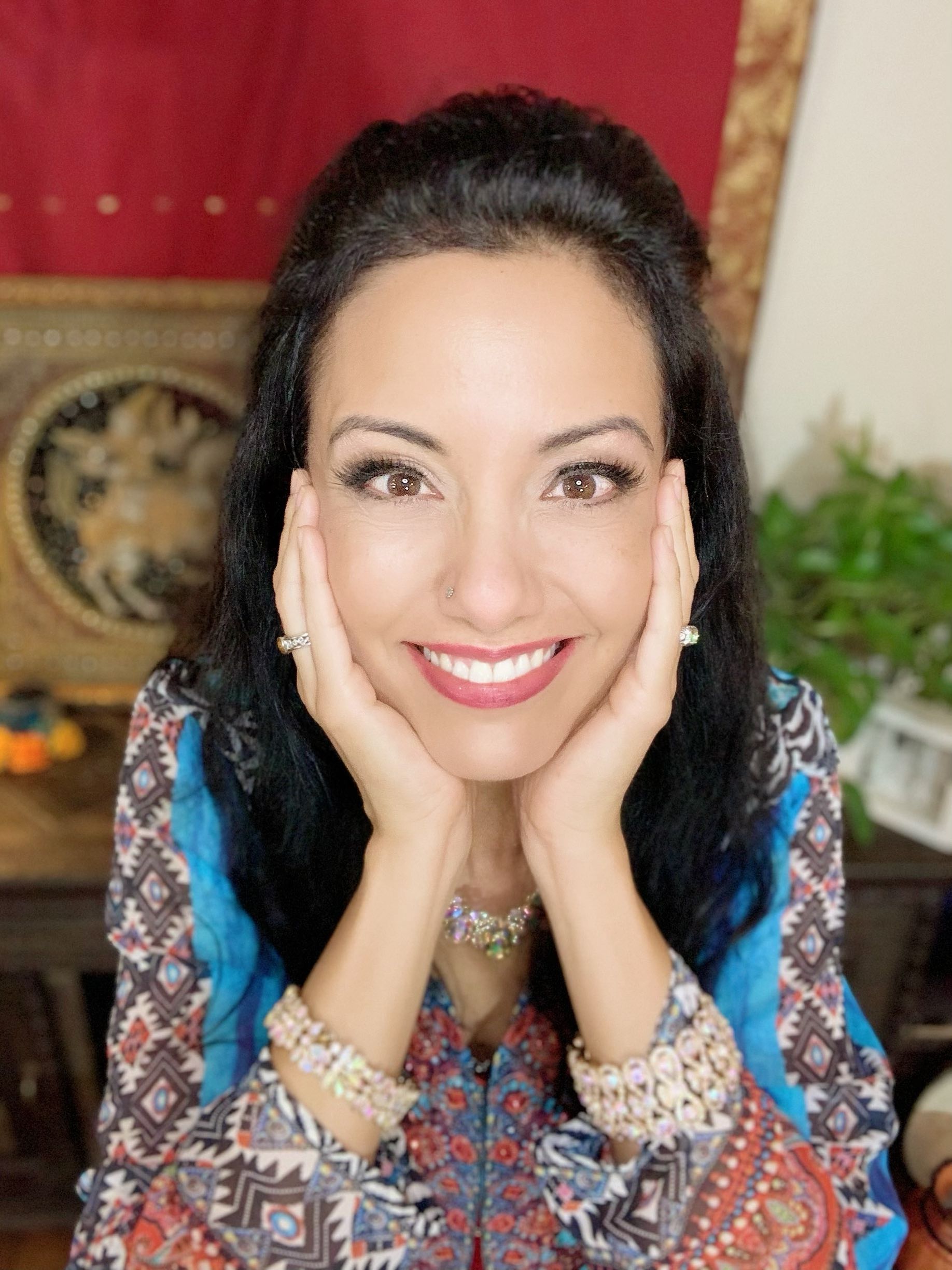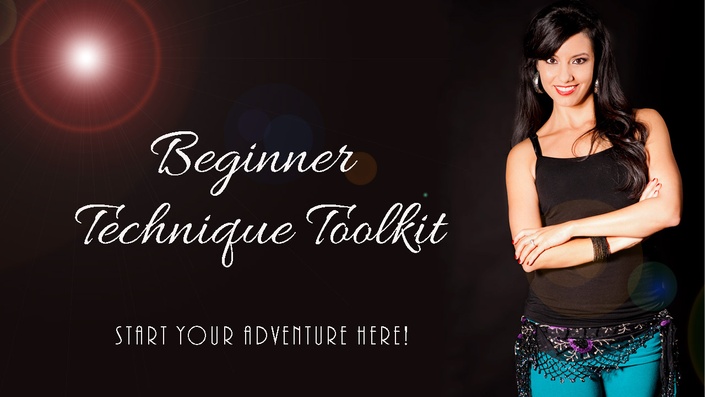 Beginner Belly Dance Technique Toolkit
Begin your adventure here. | This is THE course to start you belly dance journey!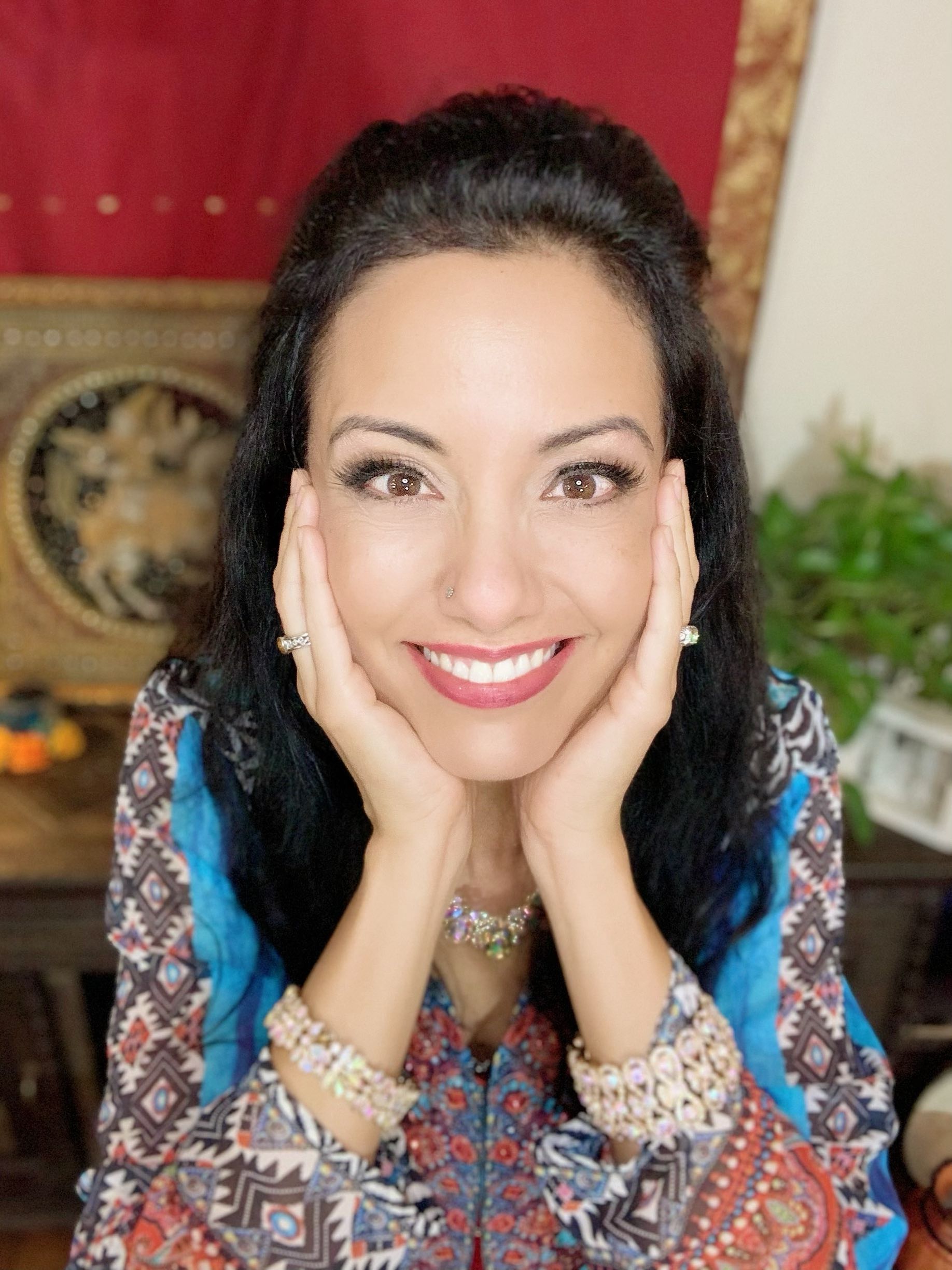 $57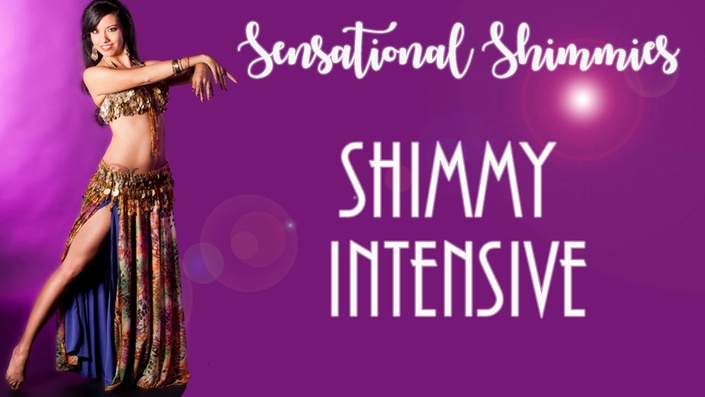 Sensational Shimmies! - Shimmy Intensive
Start your engine... twenty different shimmies, variations and drills!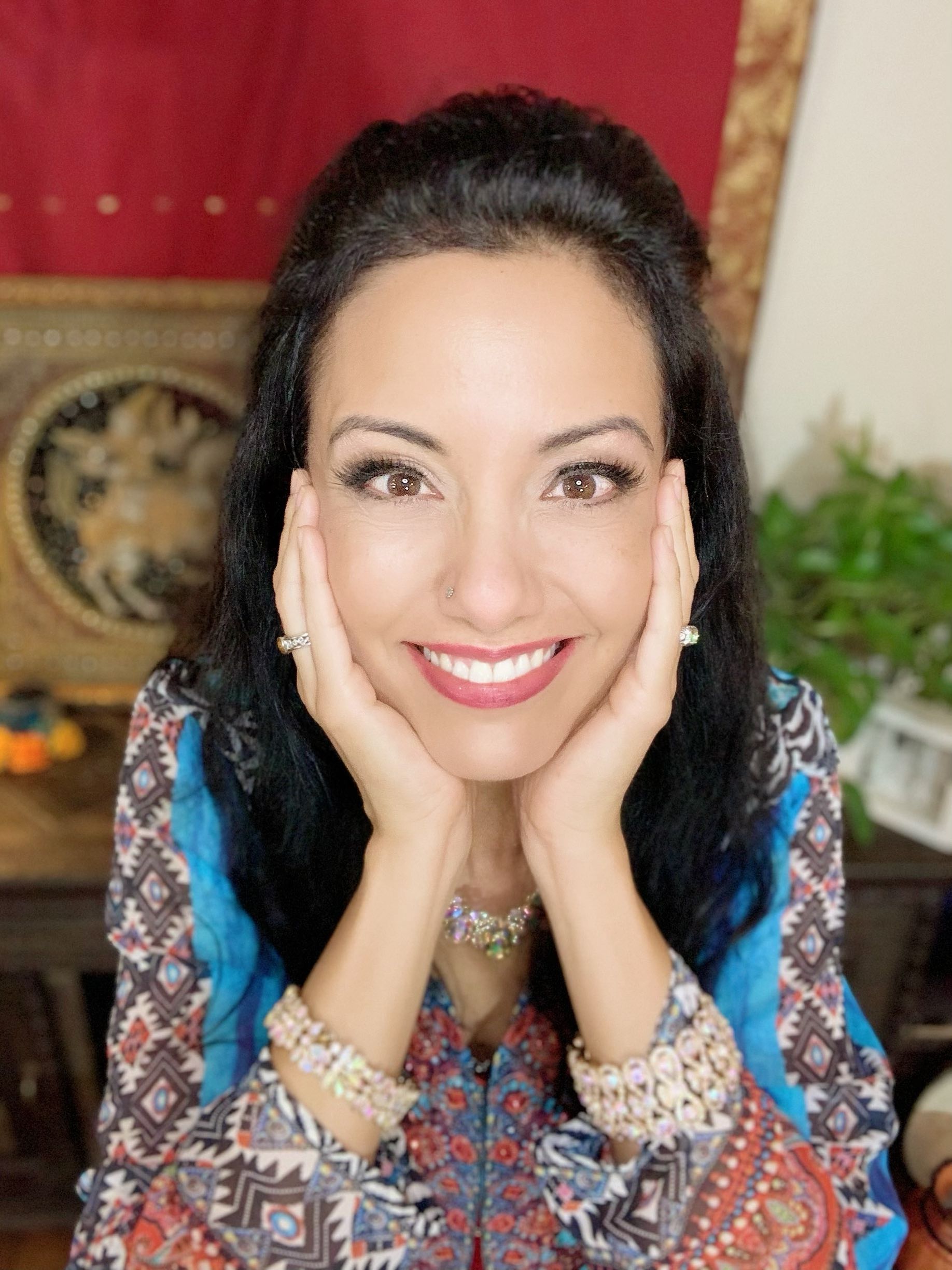 $49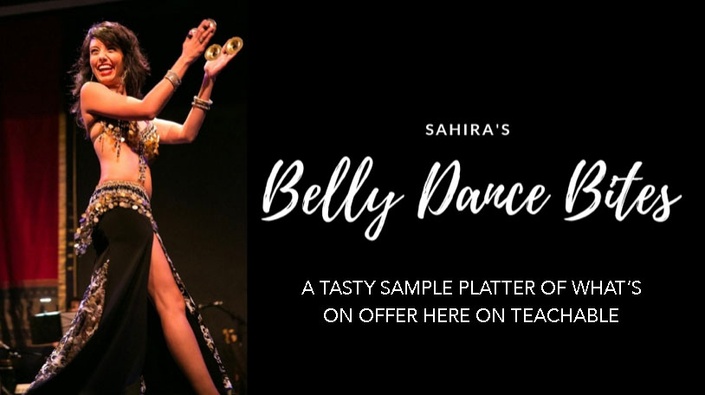 Belly Dance Bites
A sweet sampling of what's on the menu here at Sahira Belly Dances on Teachable!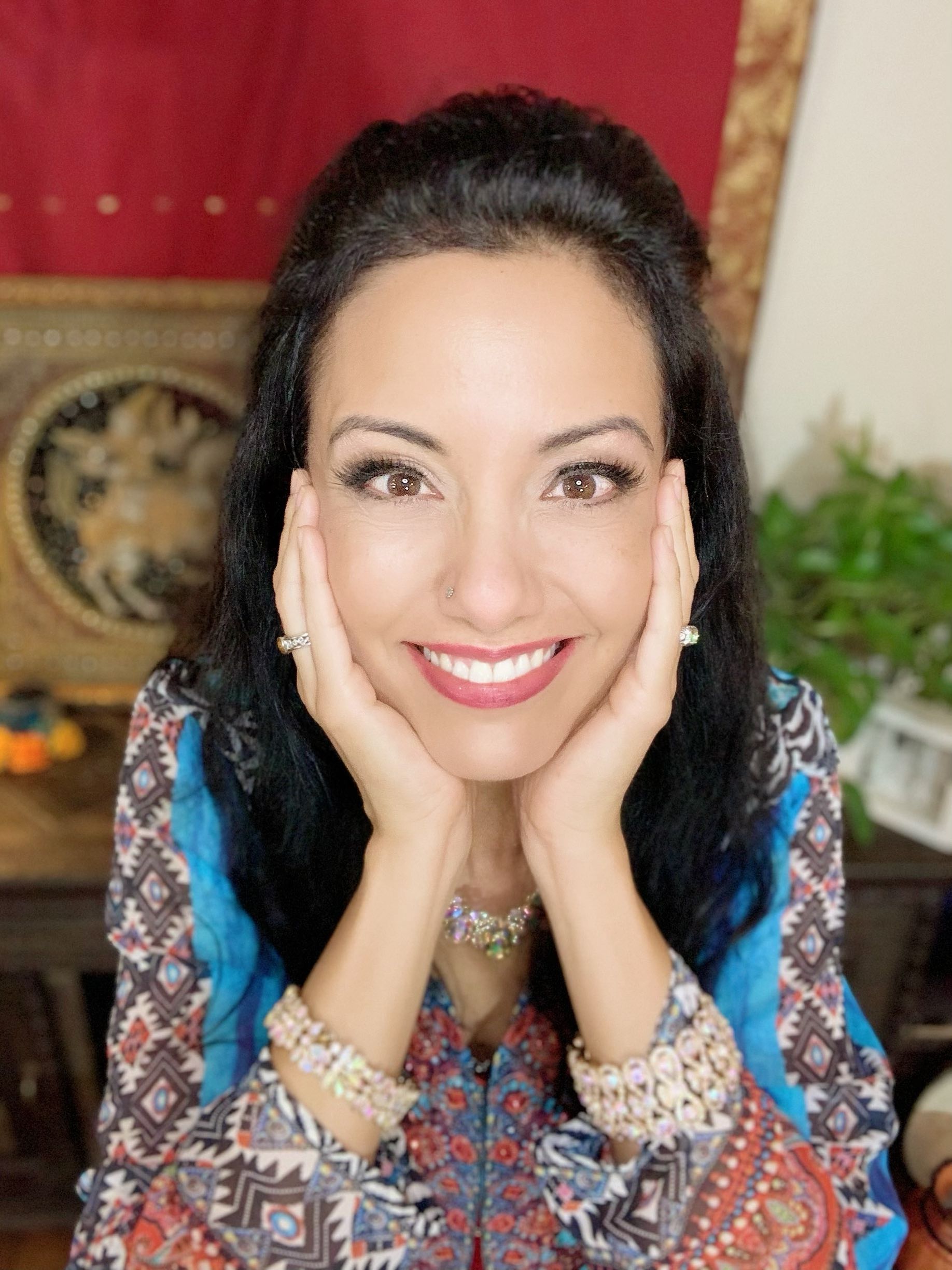 FREE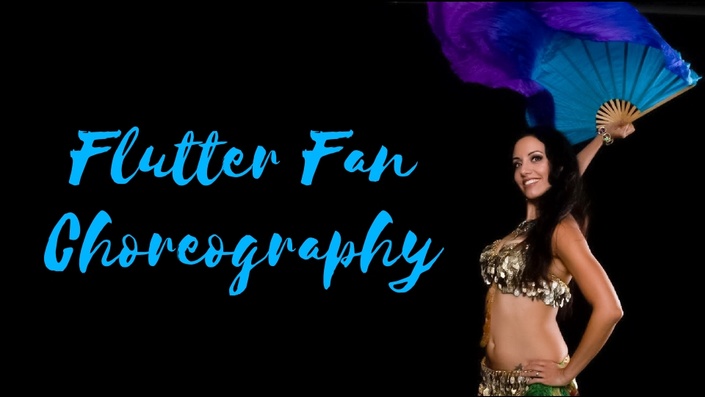 Flutter Fan Veil Choreography
Gorgeous Single-Hand Flutter Fan Veil Dance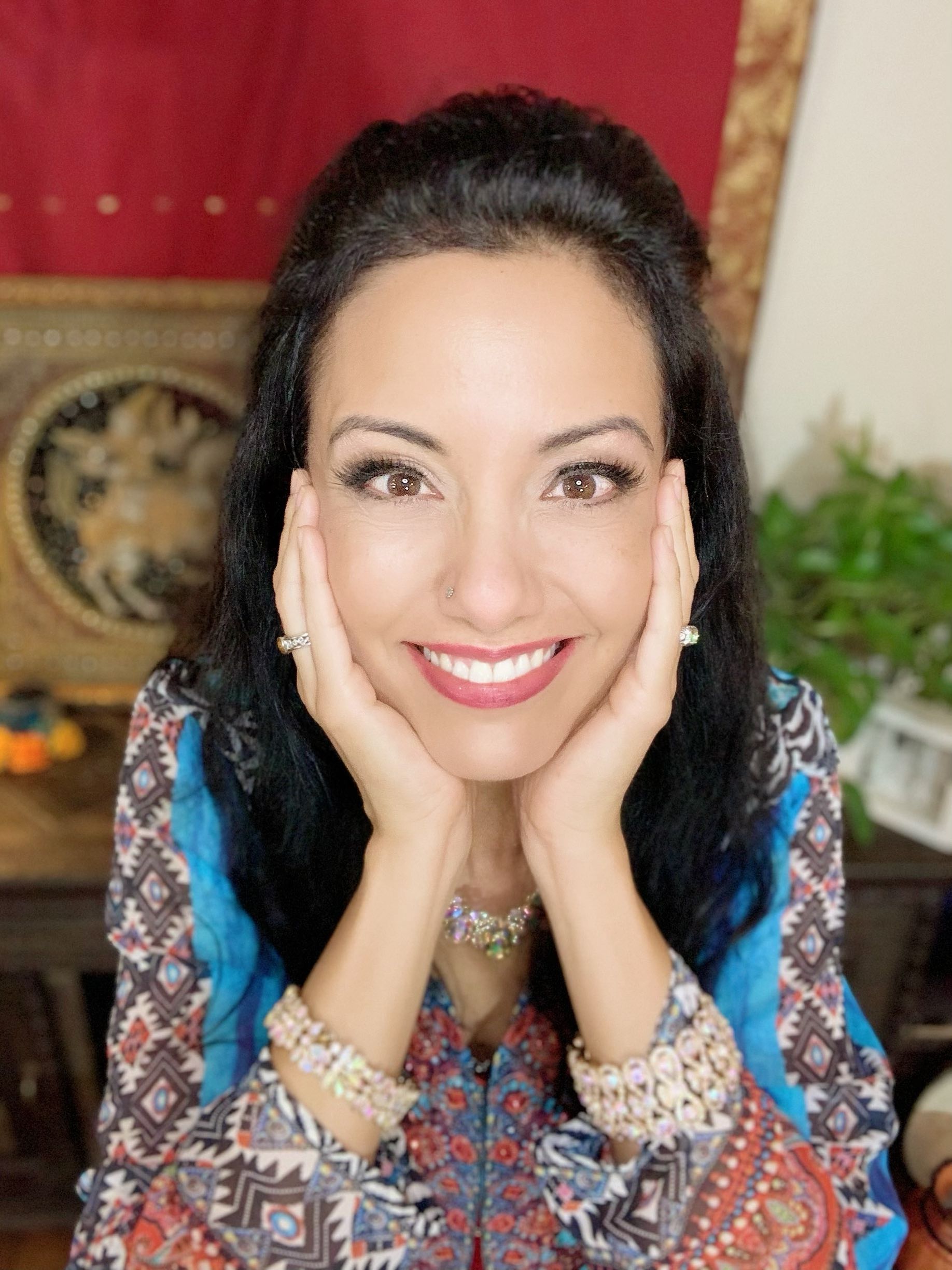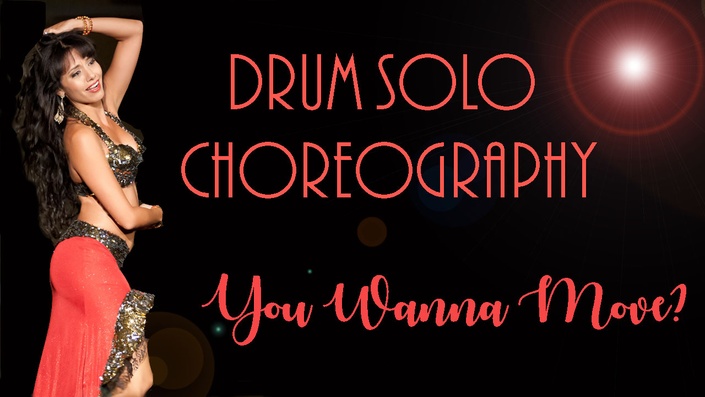 You Wanna Move? | Intermediate/Advanced Drum Solo Choreography
This workshop will improve your technique, stretch your mind and engage your heart to take your dance to a new level.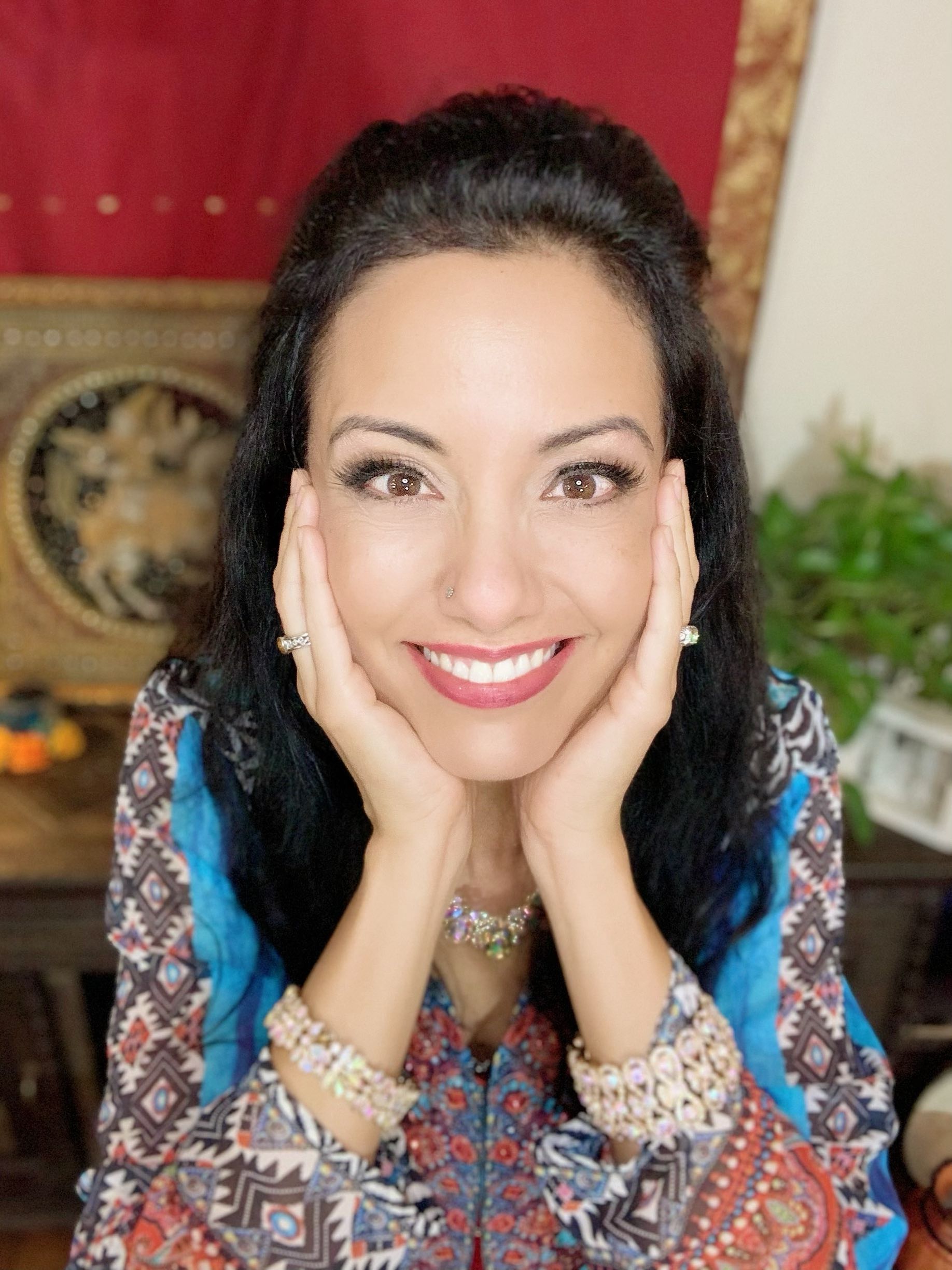 $60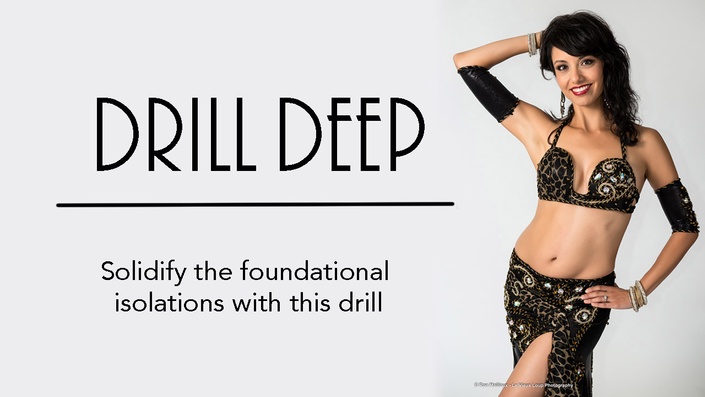 Drill Deep
Solidify the foundational isolations necessary for strong belly dance technique!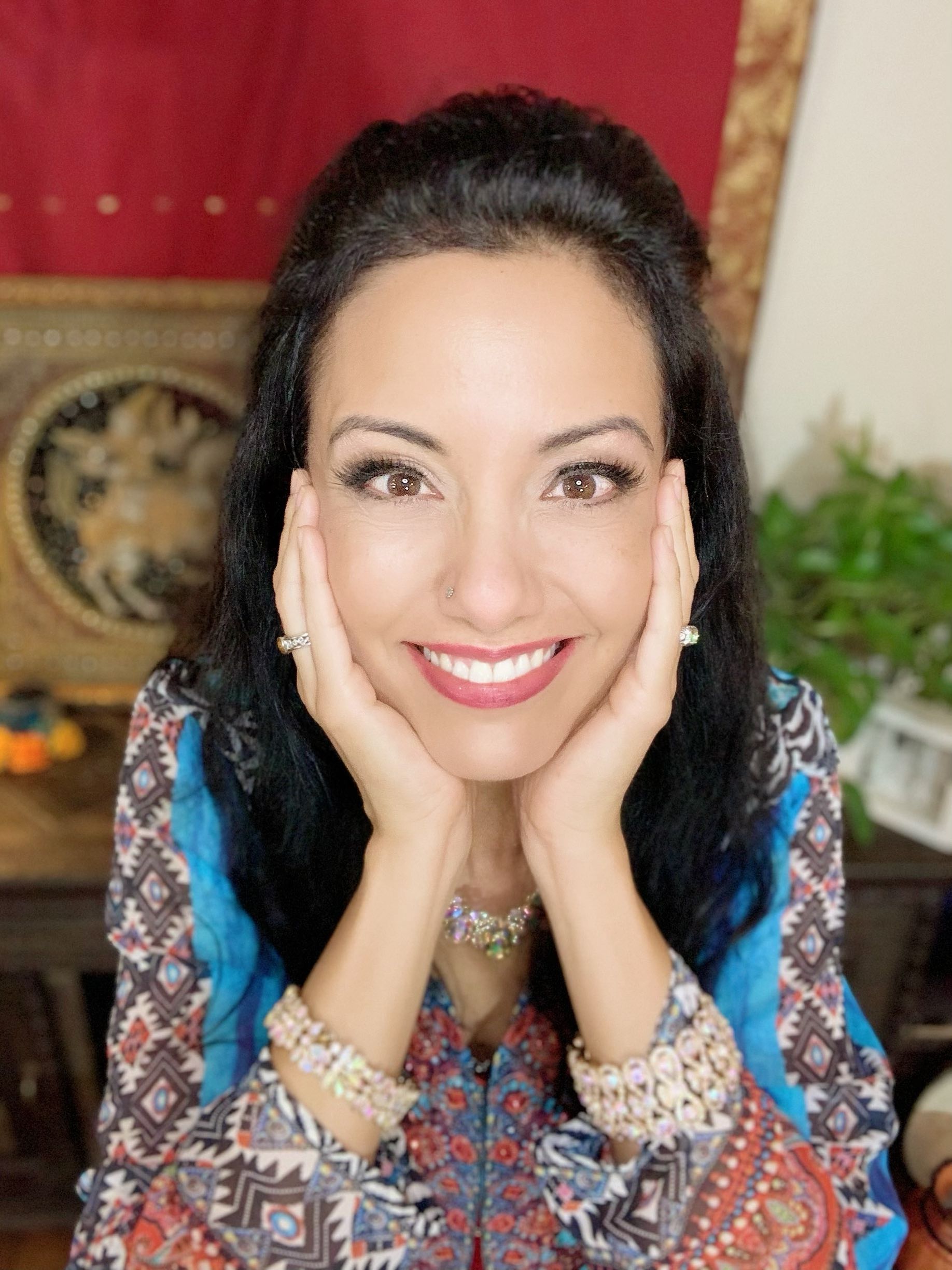 $12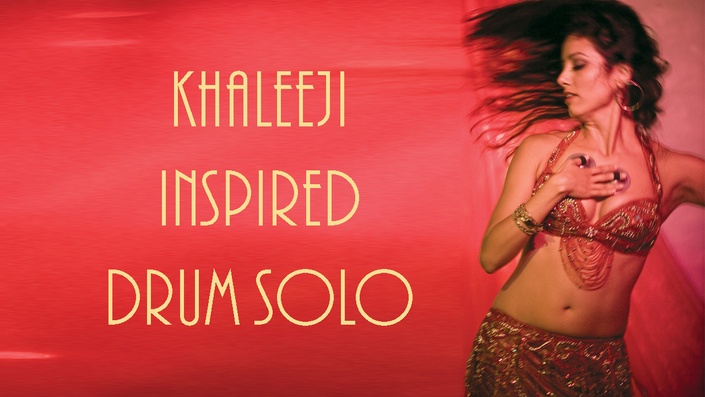 Khaleeji Drum Solo Choreography
A high energy hair-swinging hip-locking fusion choreography combining the best of Khaleeji folk dance with all your favorite drum solo flair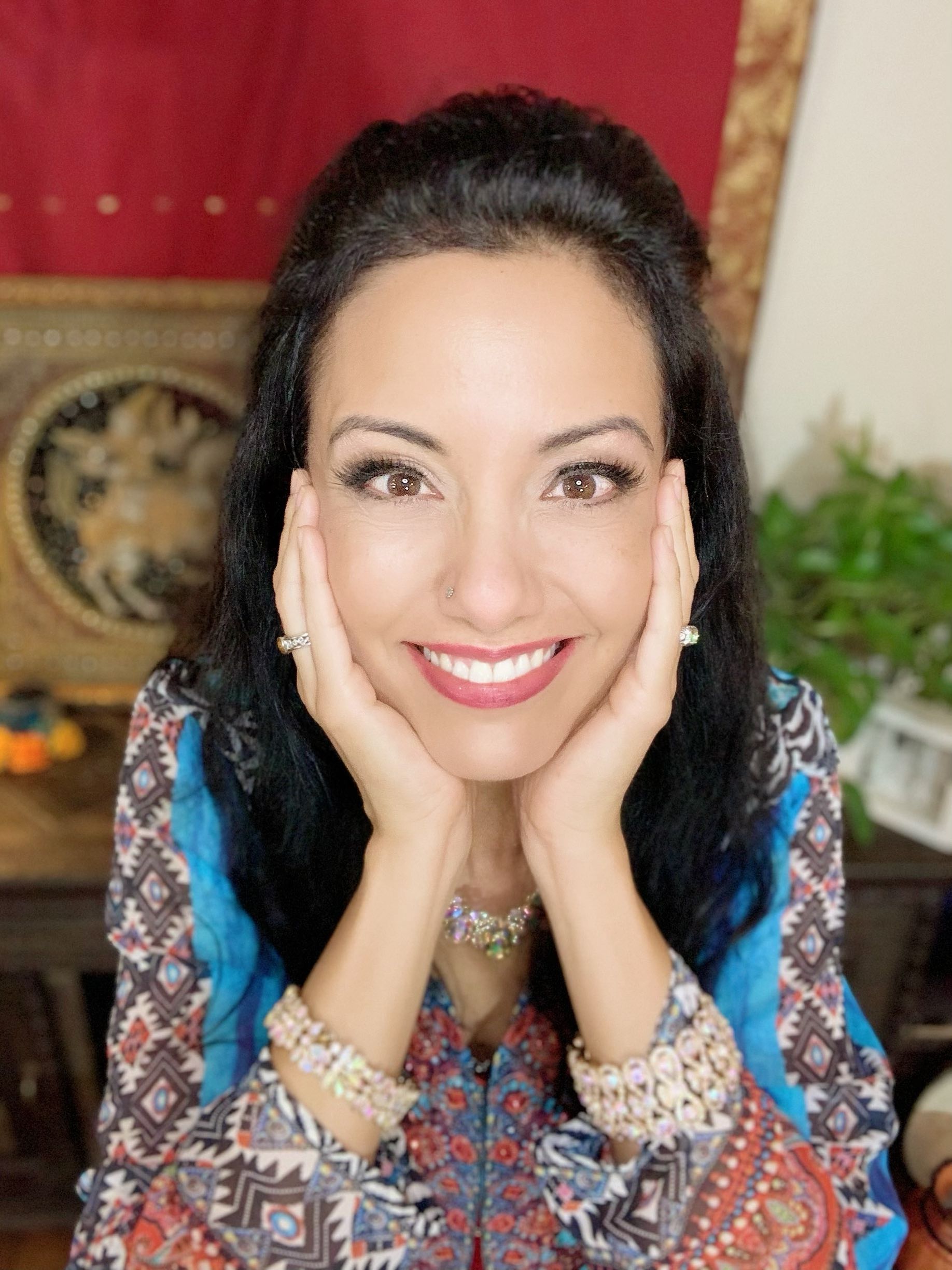 $60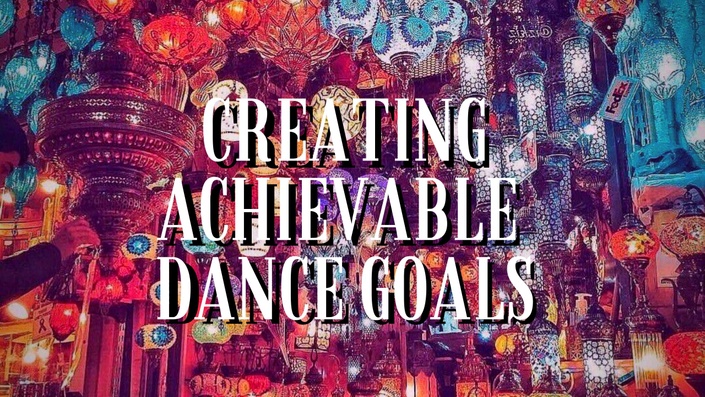 Creating Achievable Dance Goals
5 steps to set yourself up for success in the new year!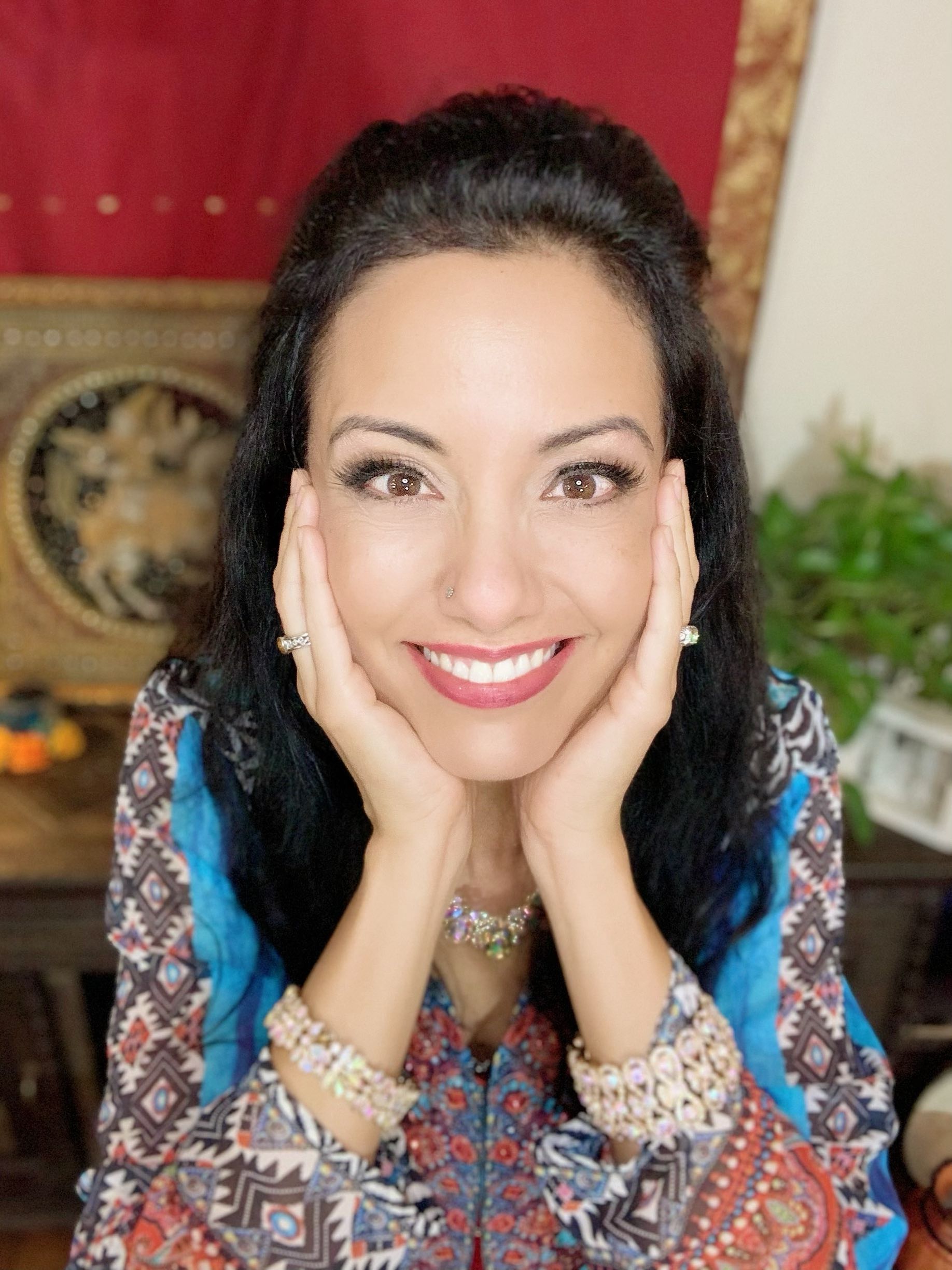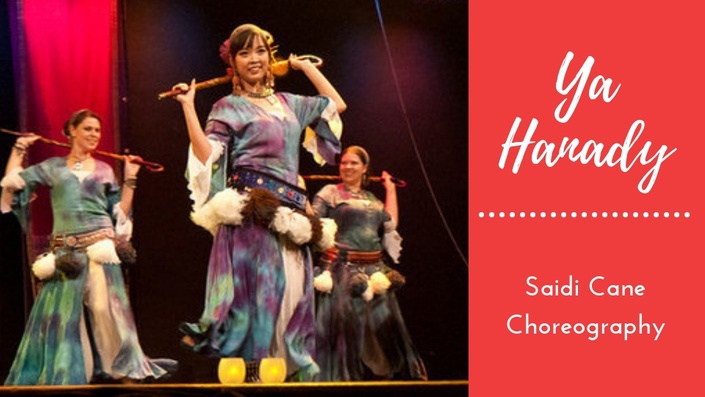 Saidi Cane Choreography | "Ya Hanady"
Discover the sassy Saidi dancer inside you with this full-of-attitude cane dance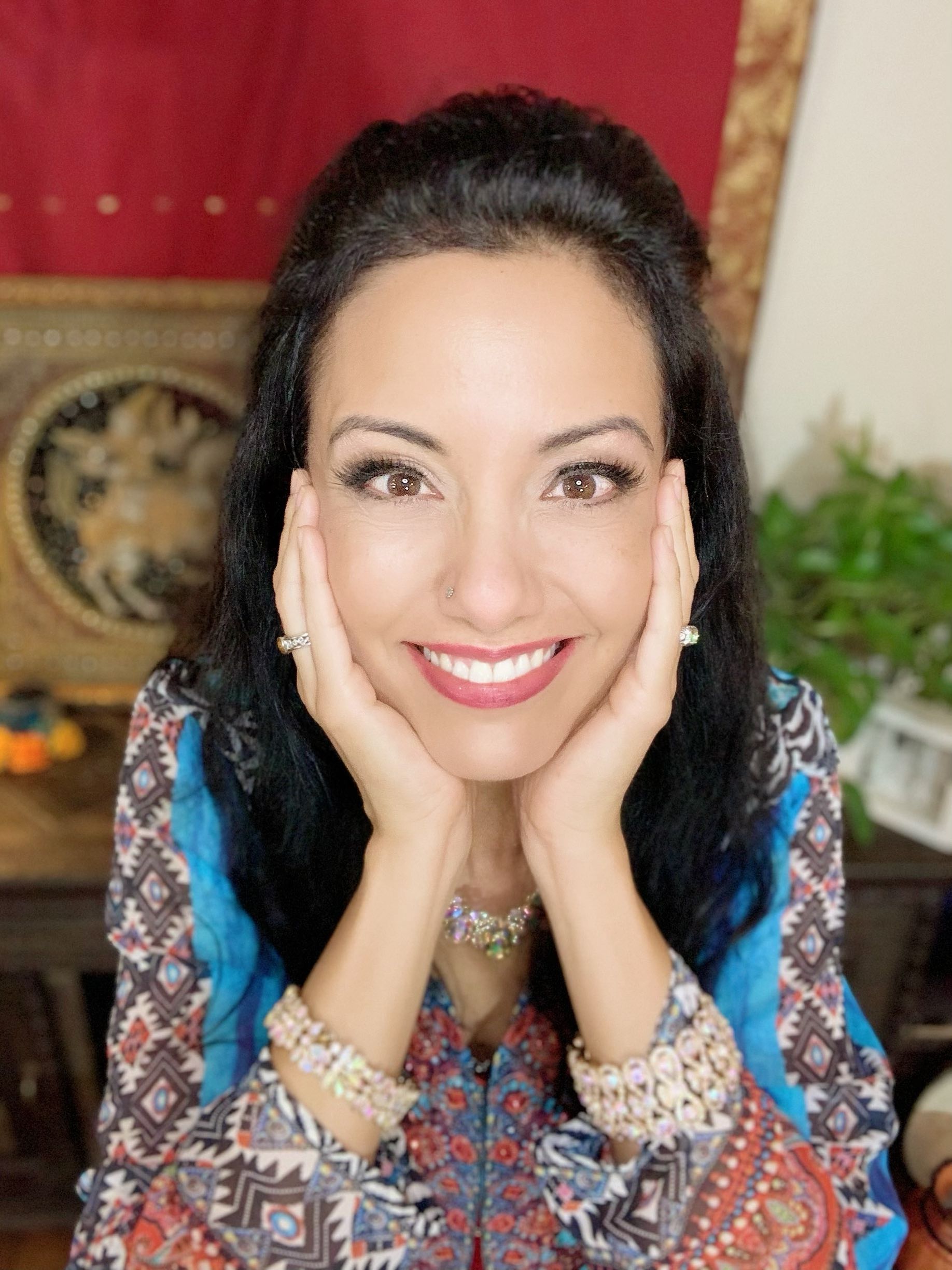 $60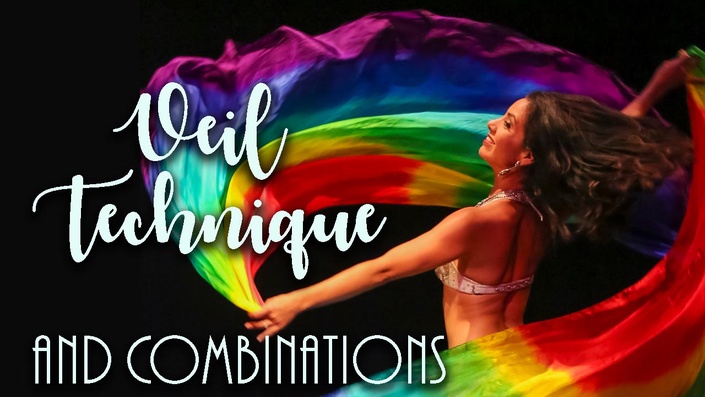 Veil Technique and Combinations
A collection of veil technique, movements, tips and tricks and gorgeous combinations to use in your dance.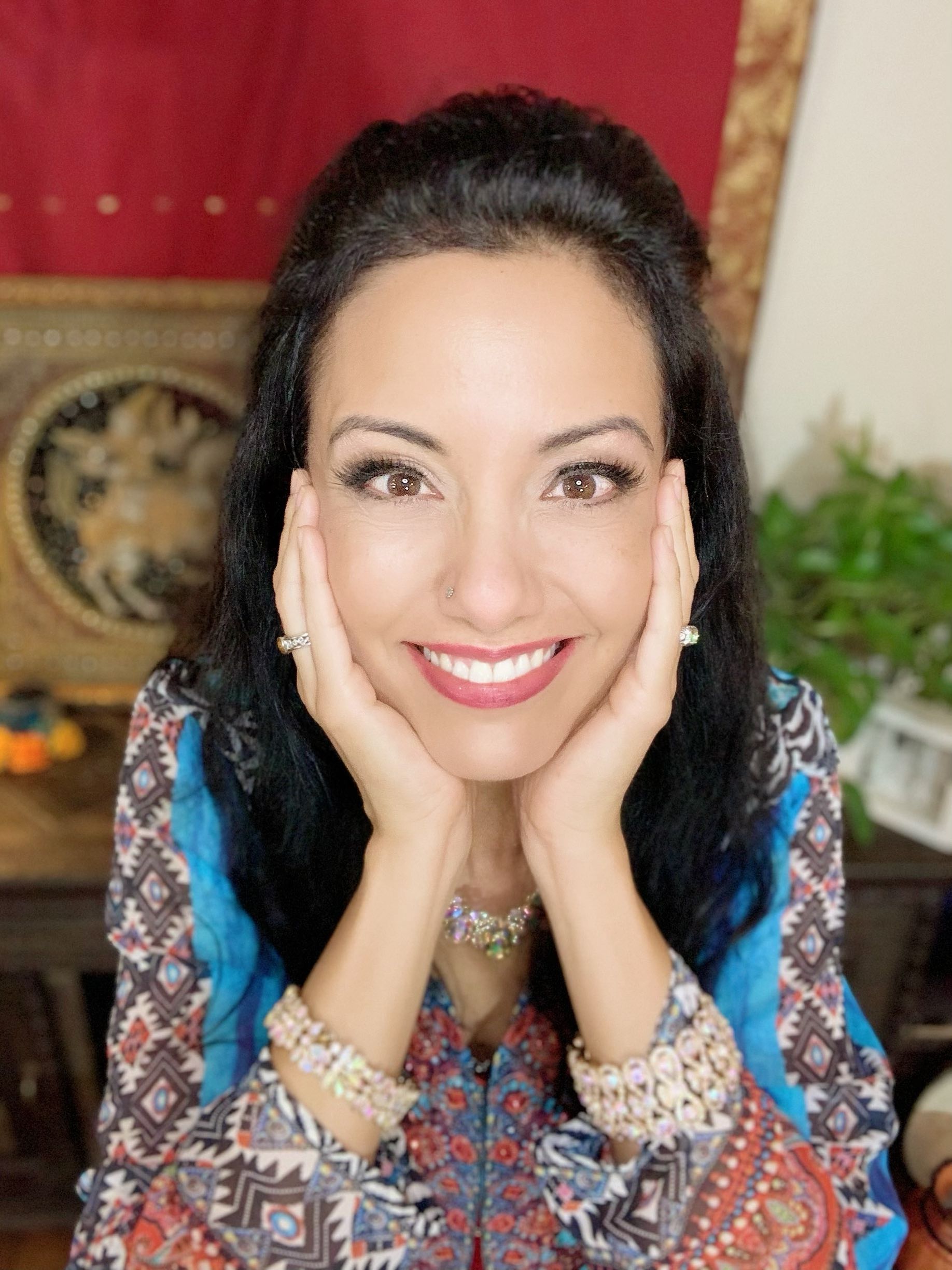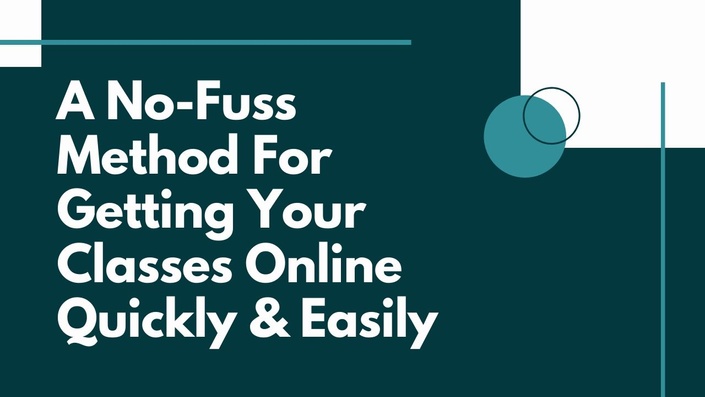 Get Online Quickly
A No-Fuss Method for Getting Your Live and Recorded Classes Online Quickly and Easily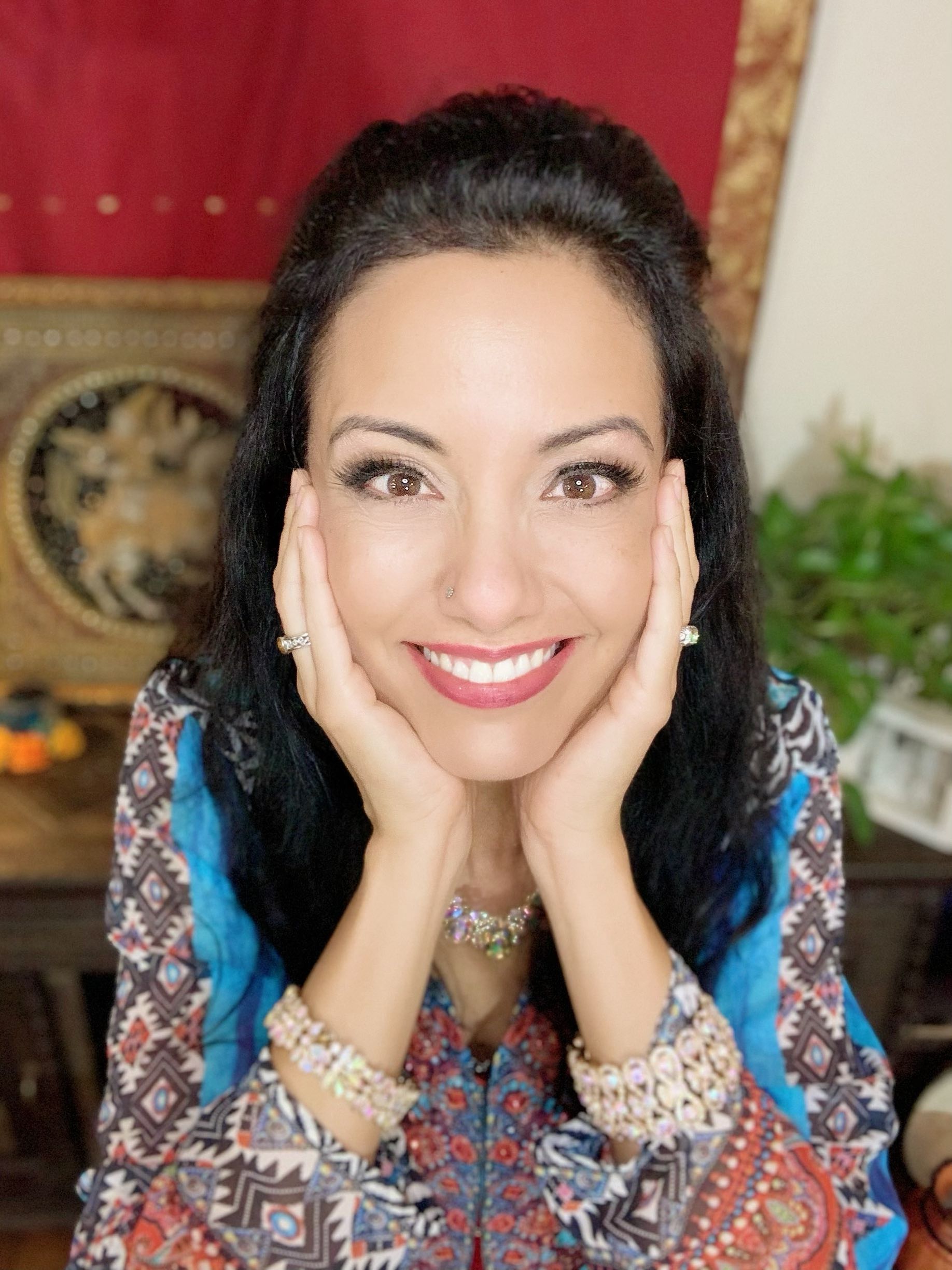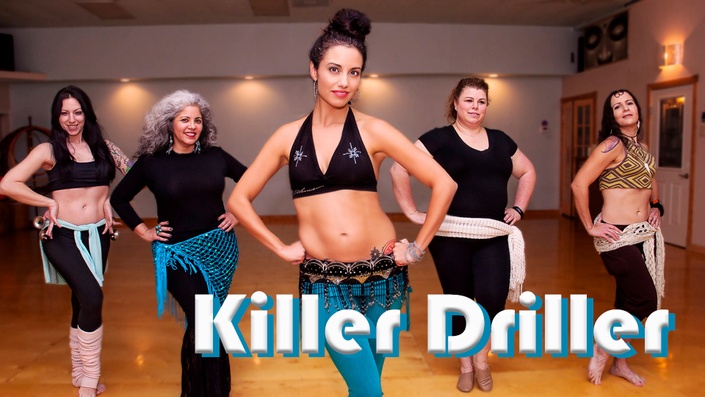 Killer Driller
Heart-pumping, muscle-building belly dance!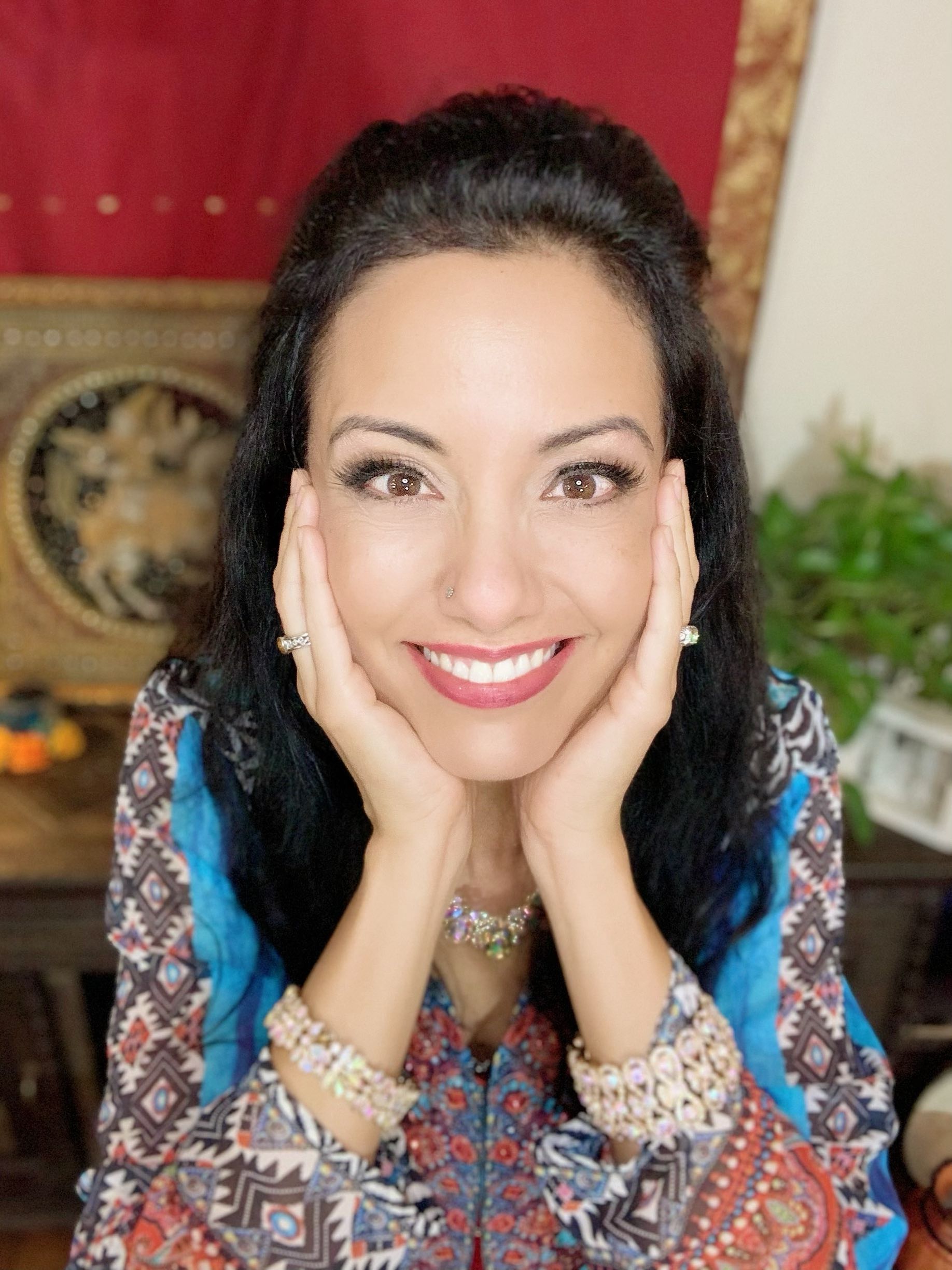 $39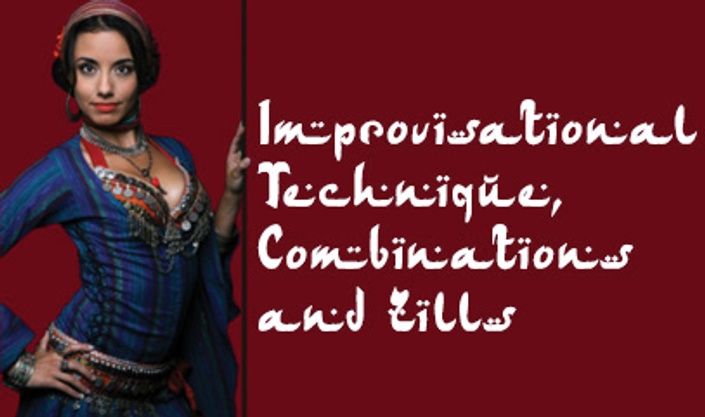 Improvisational Belly Dance Technique, Combinations and Zills
Urban Hipsy's Signature Improv Ghawazee-Inspired Movements. Includes the streaming DVD "Folkloric Combinations"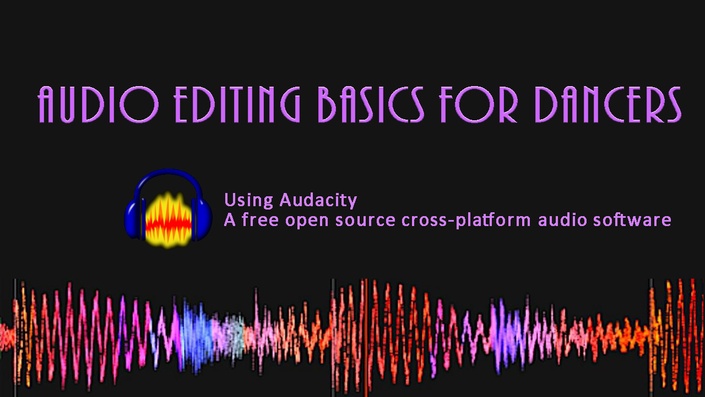 Audio Editing Basics for Dancers
Everything you need to know to edit a piece of music to be exactly what you need for your dance!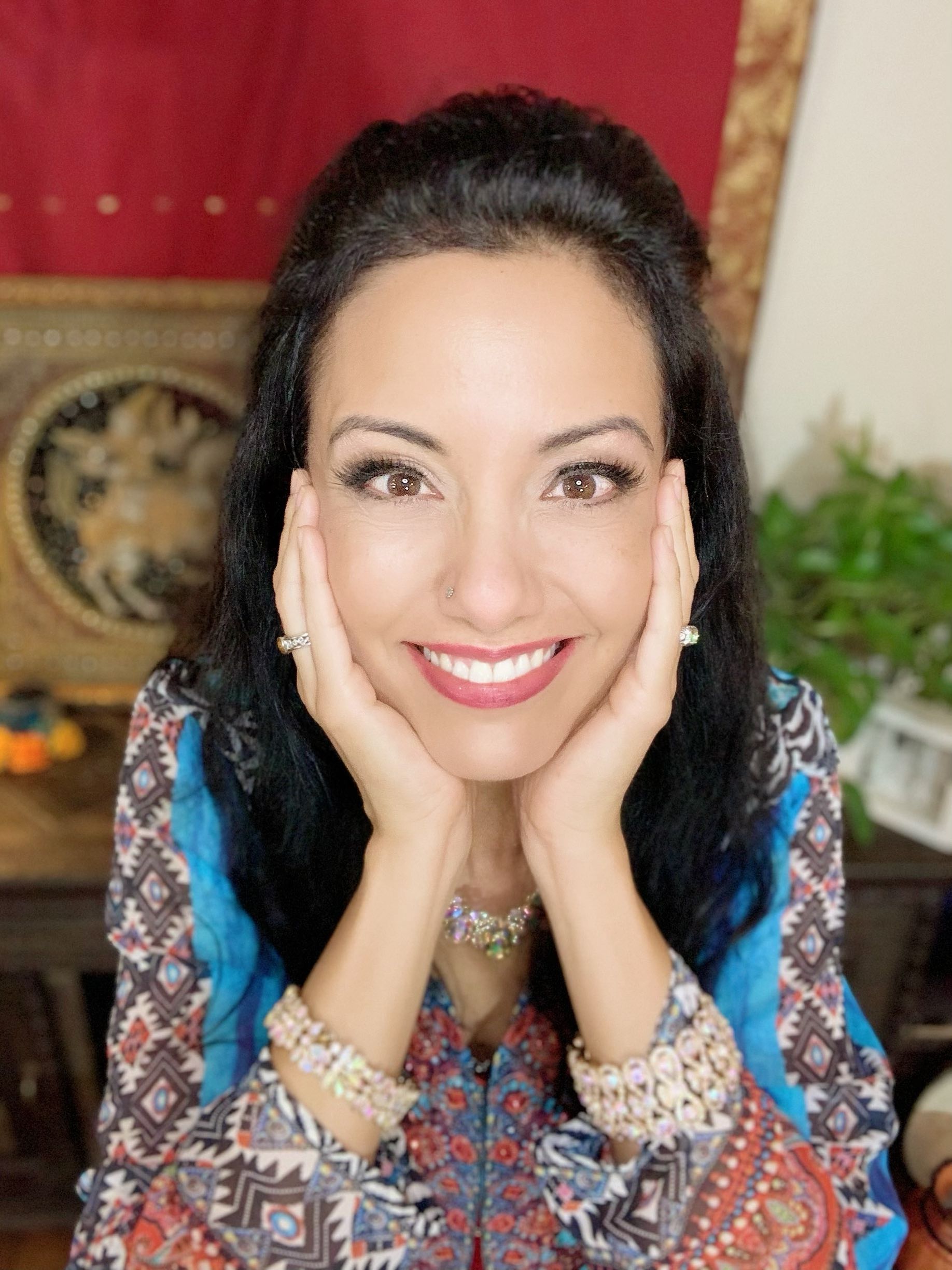 $30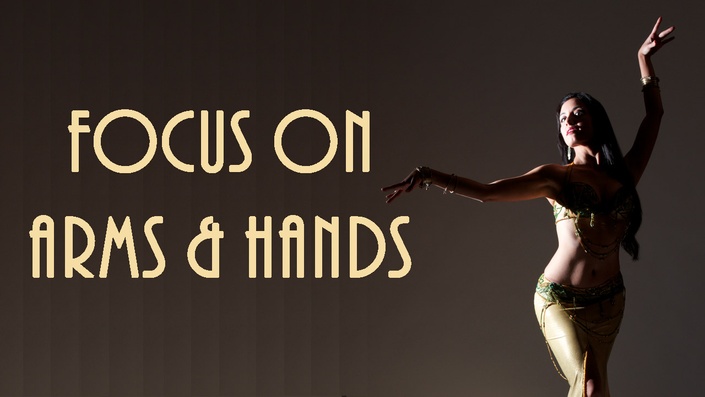 Focus on Arms and Hands
Your complete guide to dancing with stronger, more graceful and more intentional arms and hands.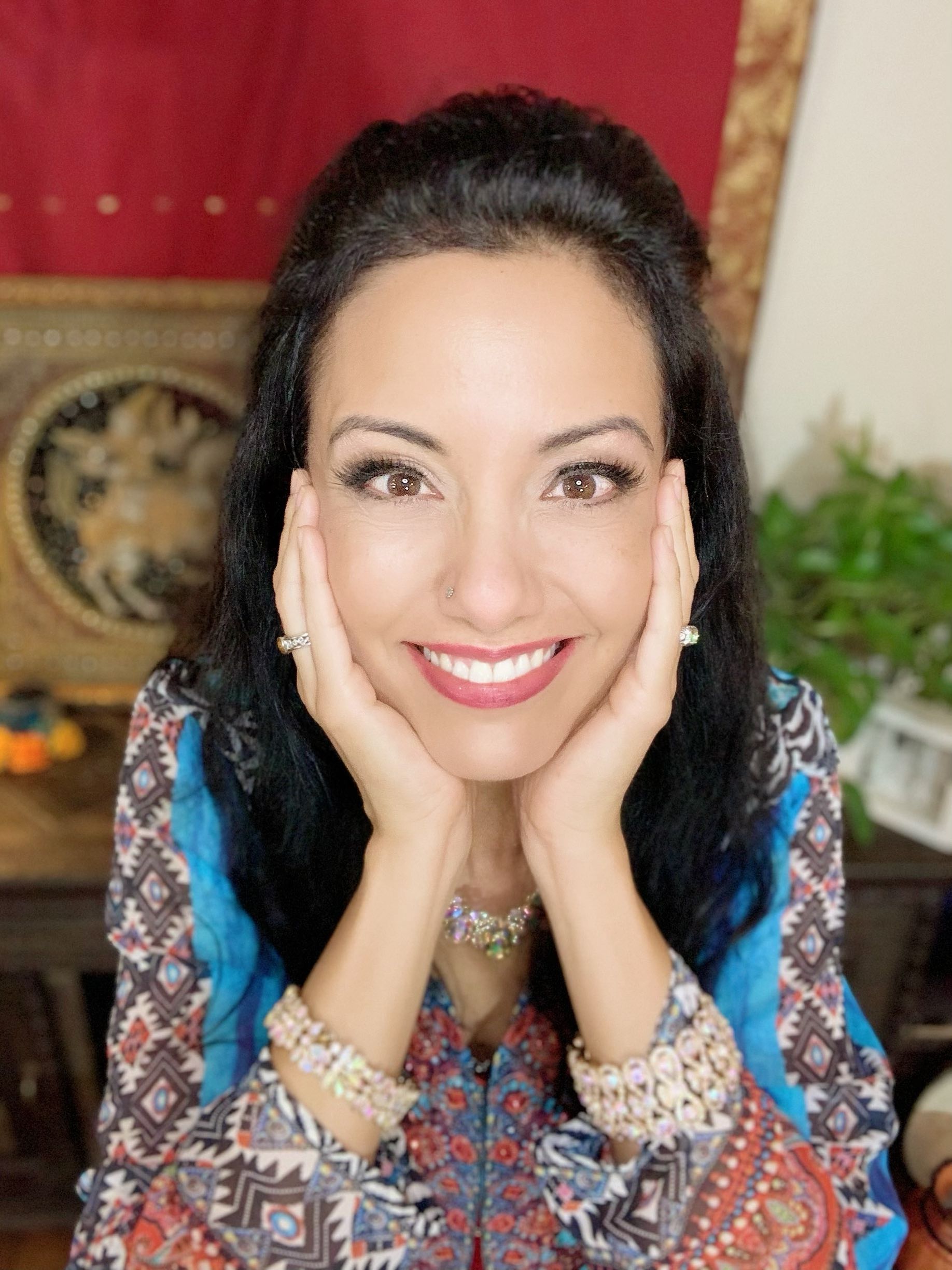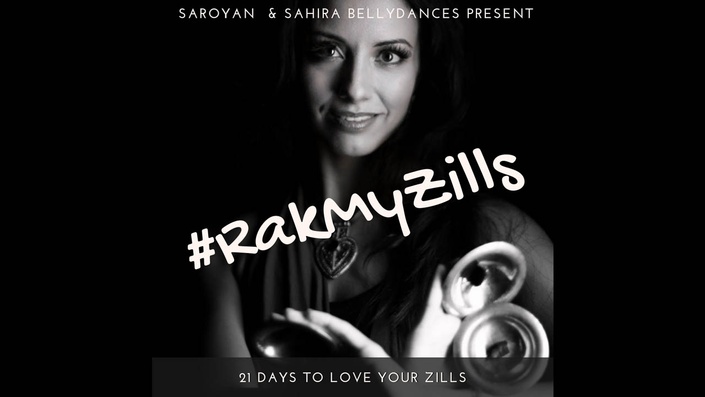 The Rak My Zills Challenge 2019
21 days of short challenges to help you learn to rock your finger cymbals!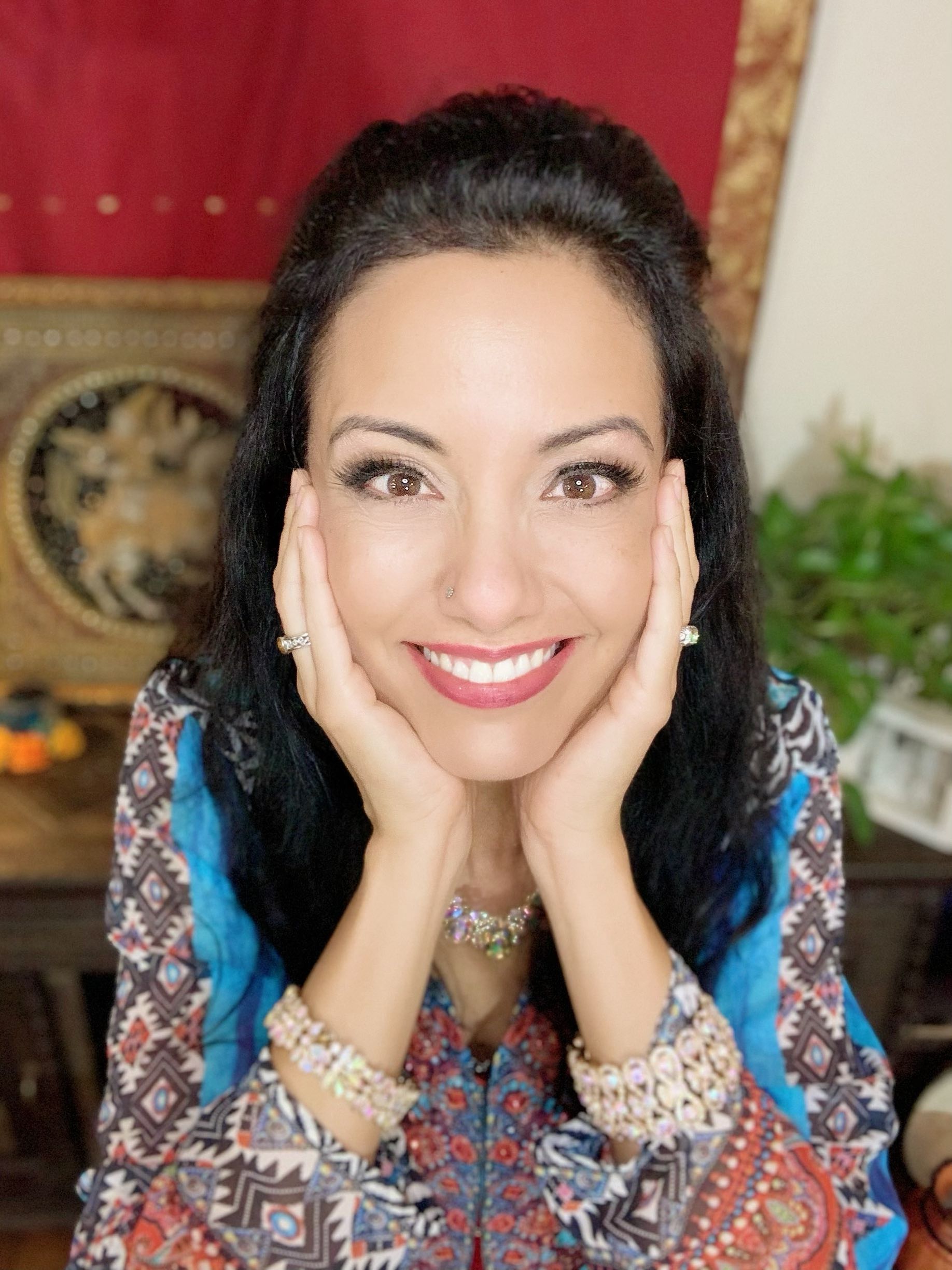 FREE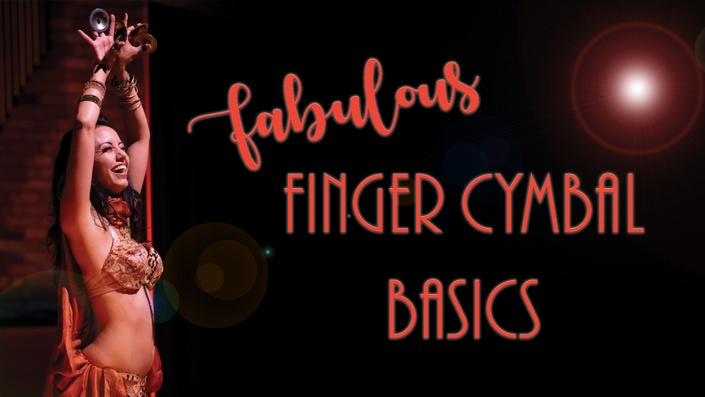 Fabulous Finger Cymbal Basics
A comprehensive beginner course unwrapping the wonderful world of finger cymbals and how to play them confidently and joyfully.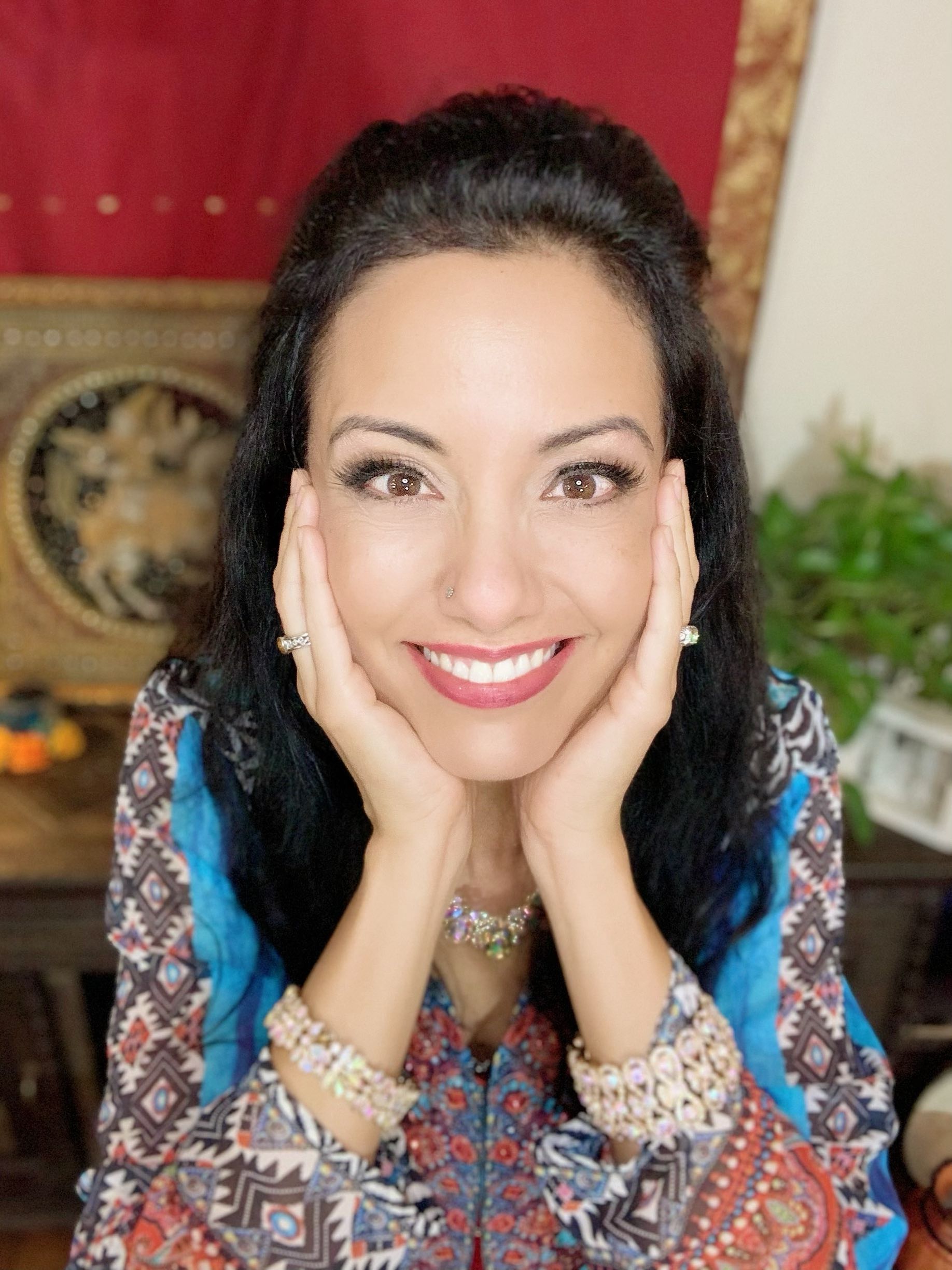 $40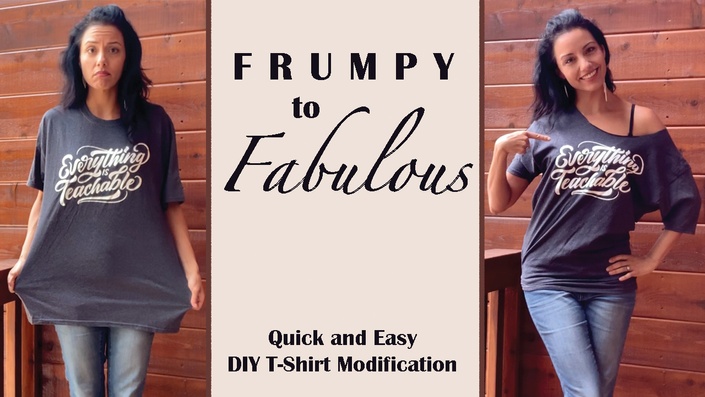 Frumpy to Fabulous | T-shirt DIY Modification
Everything you need to quickly turn that frumpy t-shirt into a cute and flattering dolman style top!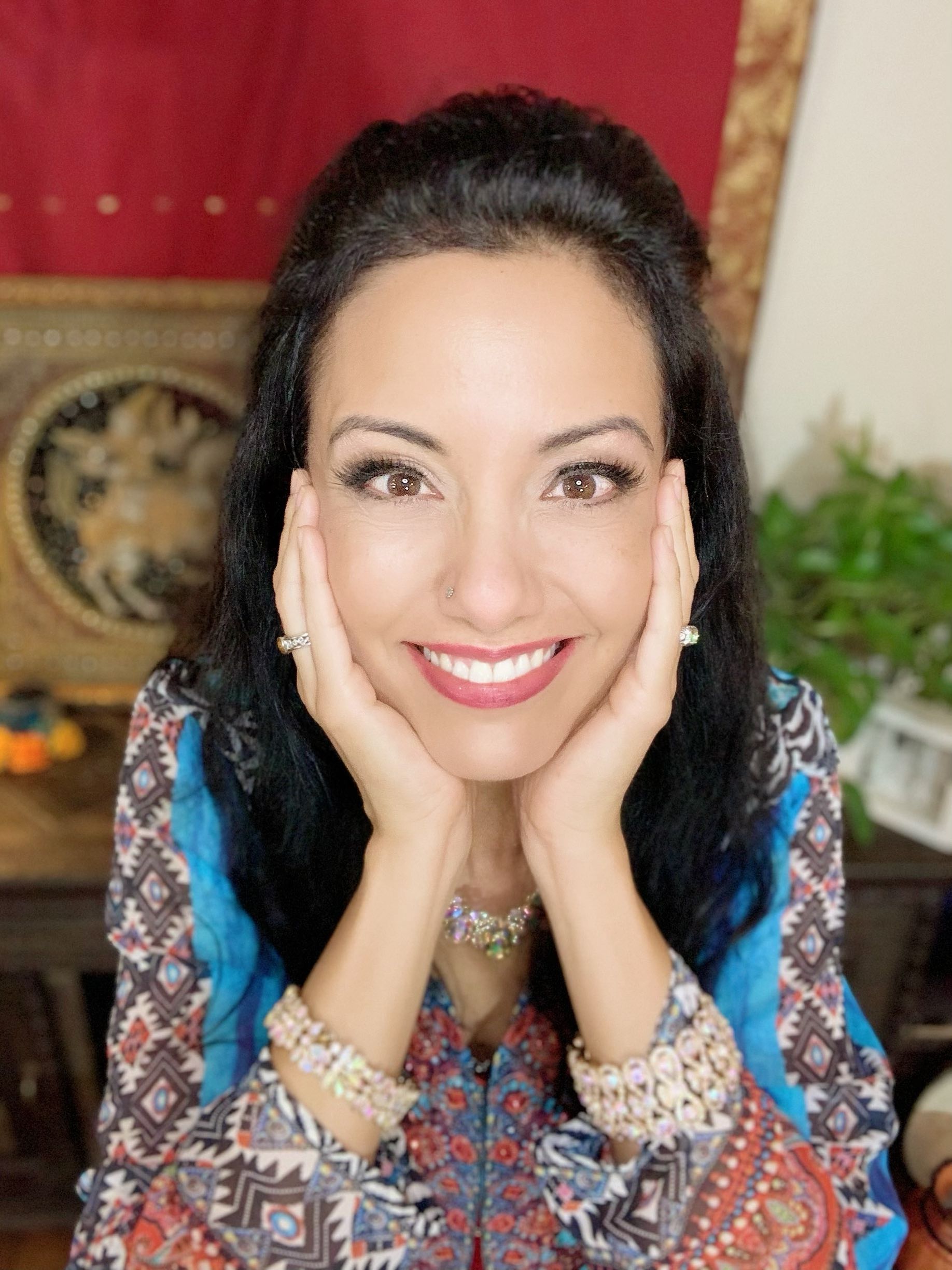 $15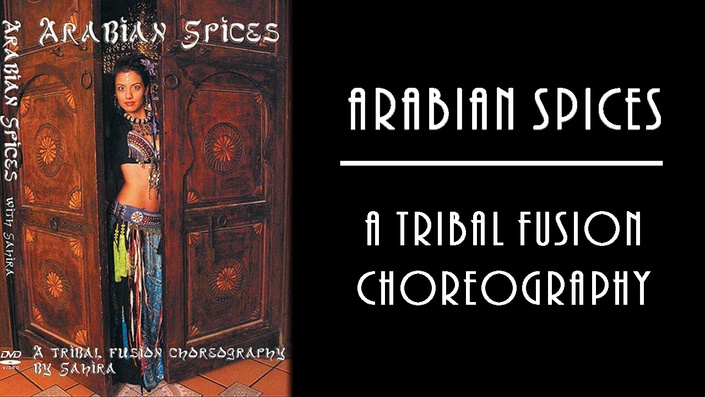 Arabian Spices | Tribal Fusion Choreography | Streaming version of the original DVD
The original slow and snaky tribal fusion choreography by Sahira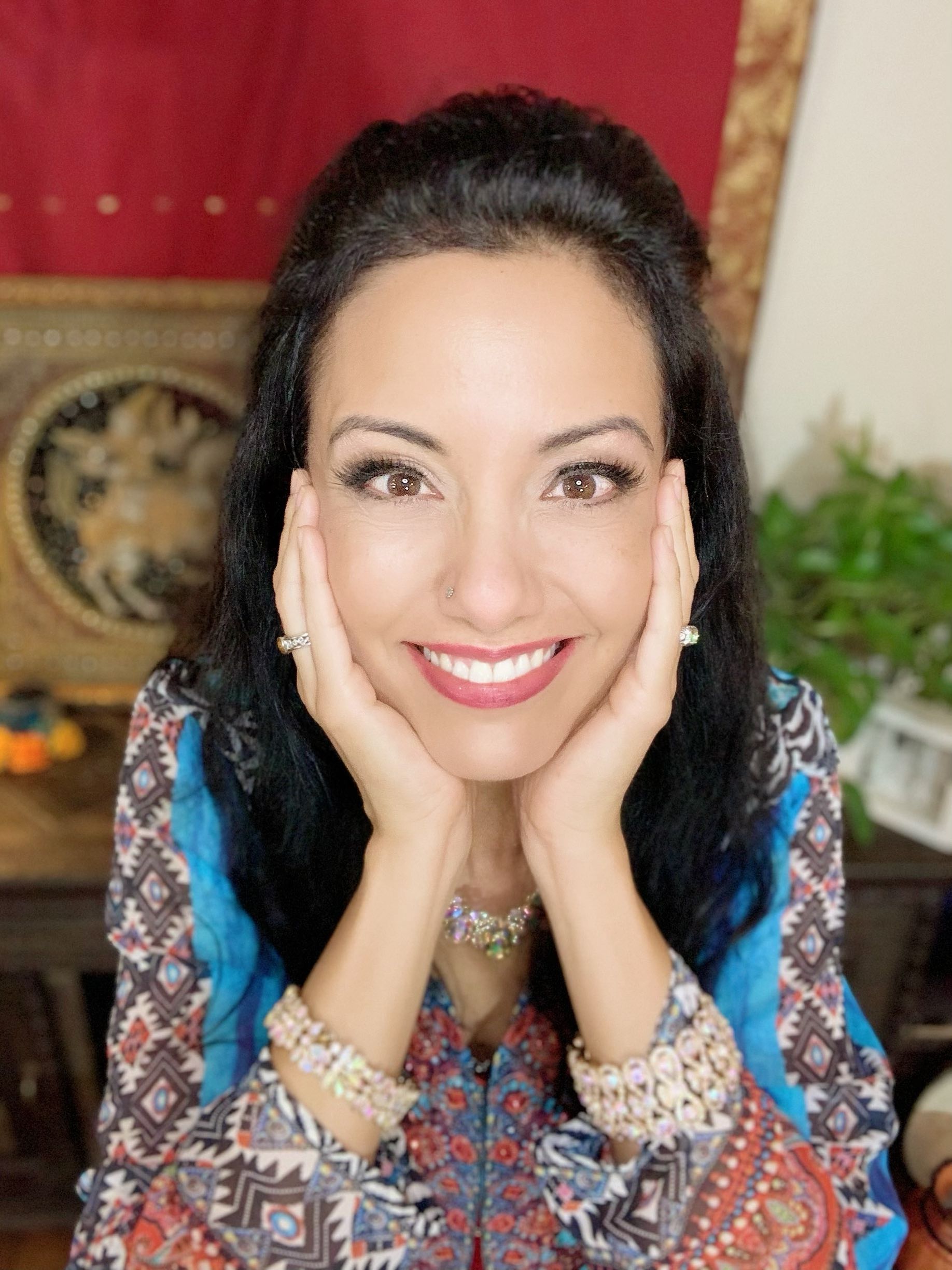 $35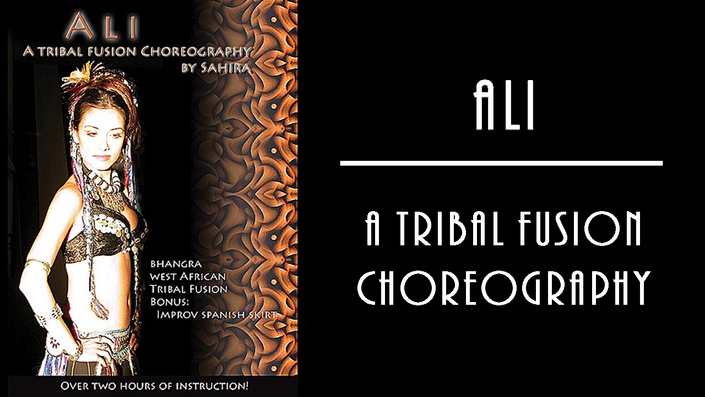 Ali | Tribal Fusion Choreography | Streaming version of the original DVD
A high energy tribal fusion choreography that fuses Belly Dance with Bollywood, West African, and Skirt movement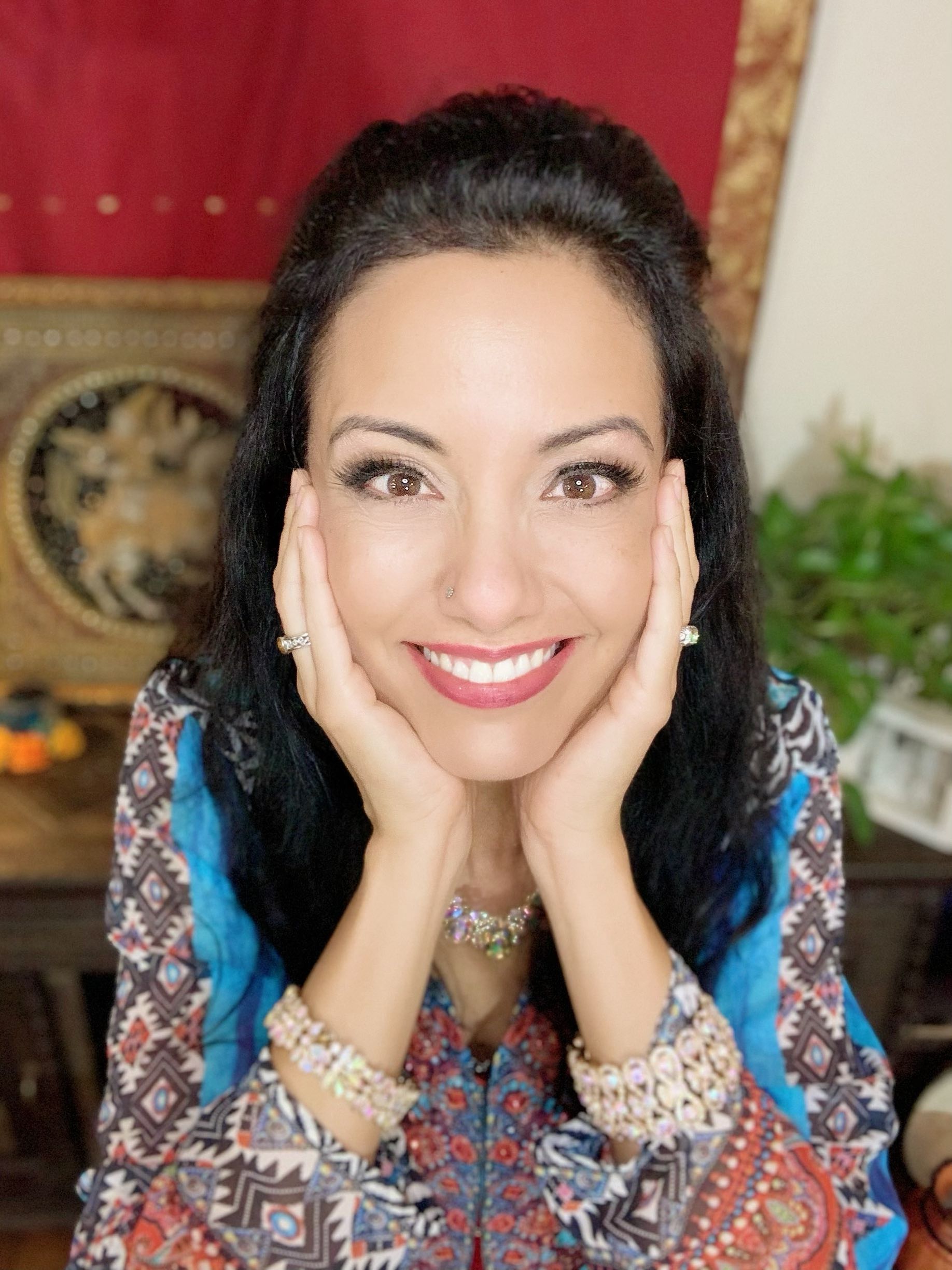 $35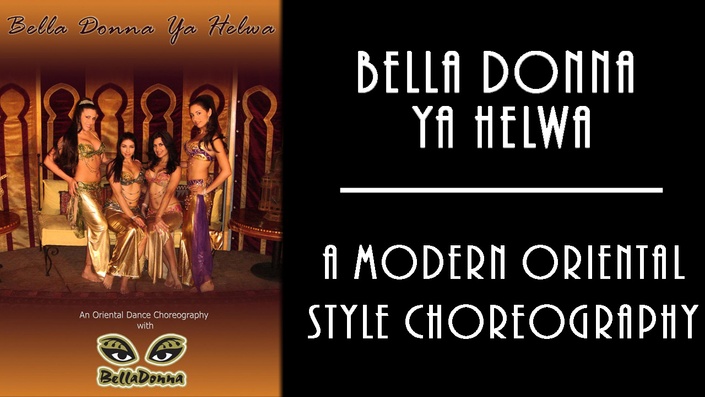 Bella Donna Ya Helwa | Modern Egyptian Choreography with Veil and Zills | Streaming version of the original DVD
An Original Modern Egyptian Choreography with Veil and Zill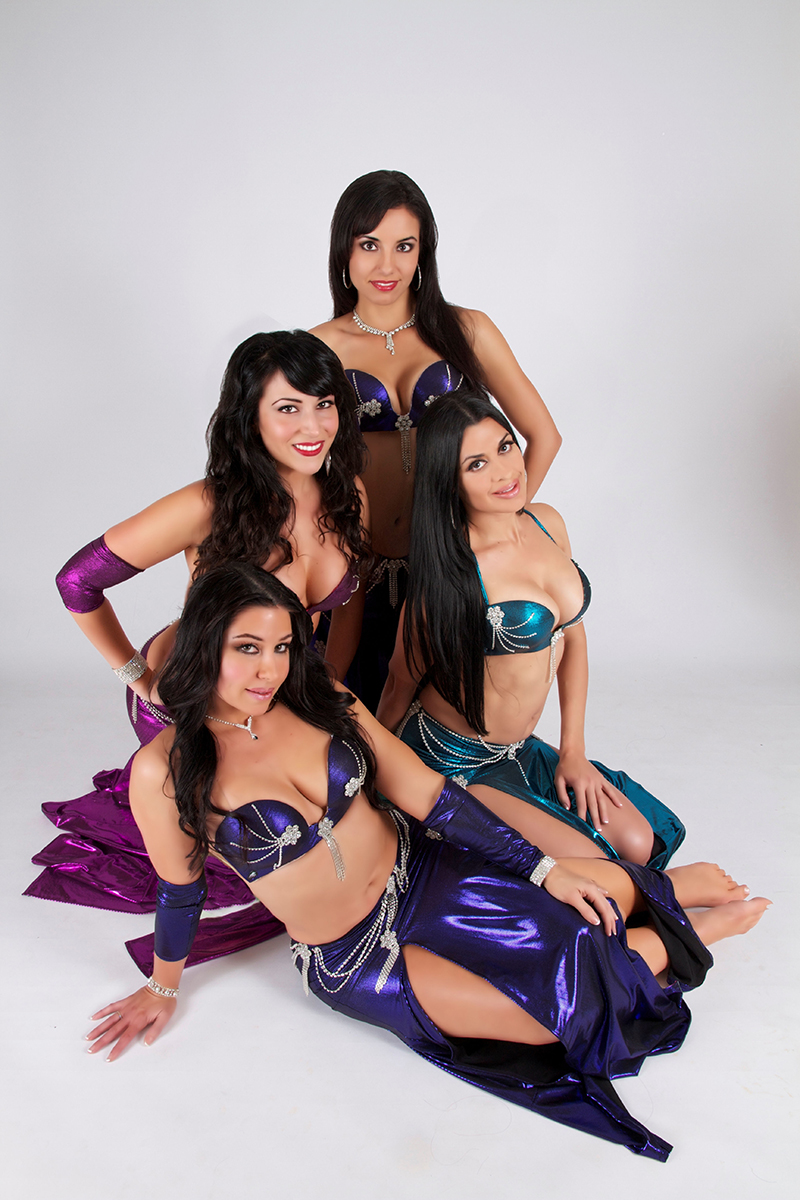 $35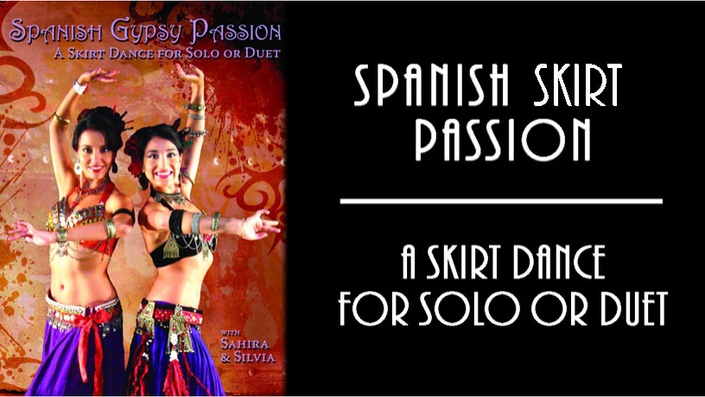 Spanish Skirt Passion | Streaming version of the original DVD
A fiery skirt dance full of the passion and flair of Spanish dance taught for a solo or a duet
$35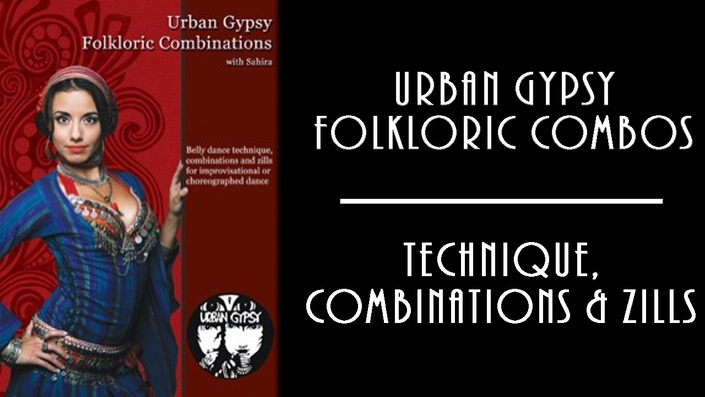 Folkloric Combinations | Streaming version of the original DVD
Urban Hips' Signature Ghawazee-Inspired Improvisational Vocabulary, Zills and More!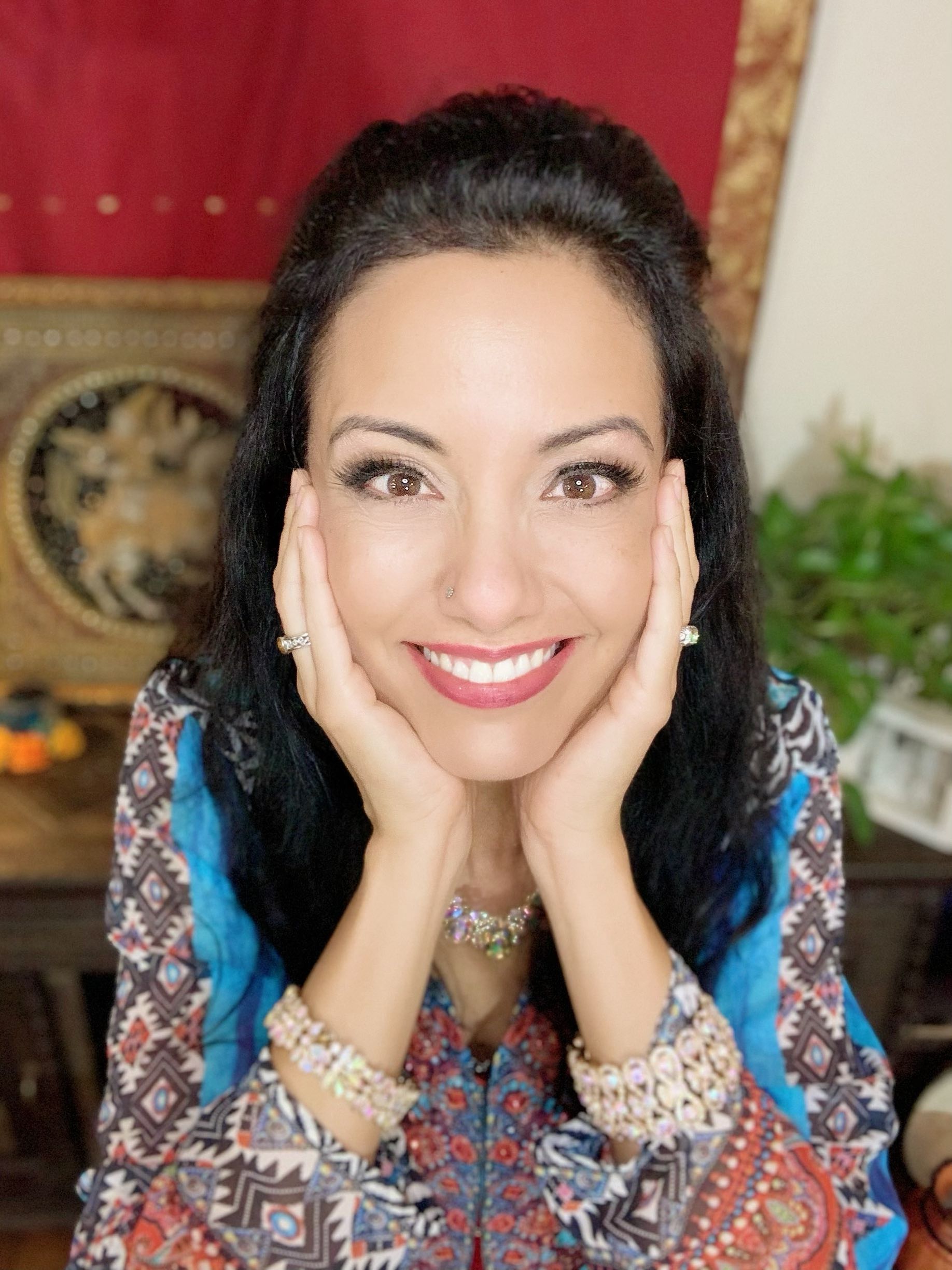 $35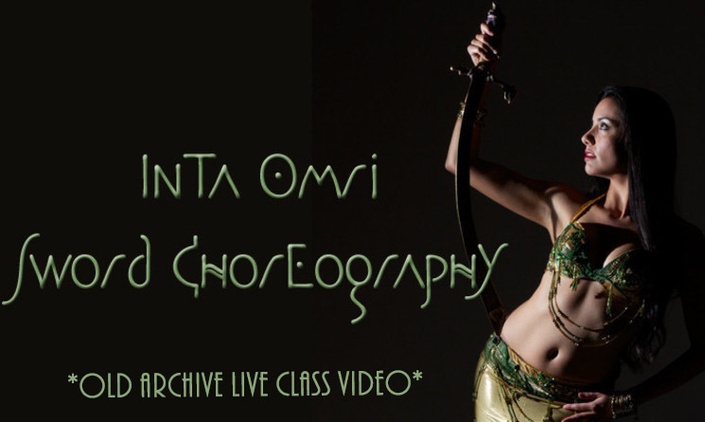 Inta Omri Sword Choreography
Intermediate level choreography to a techno remix of "Inta Omri" (Archived In-Studio Class Recording)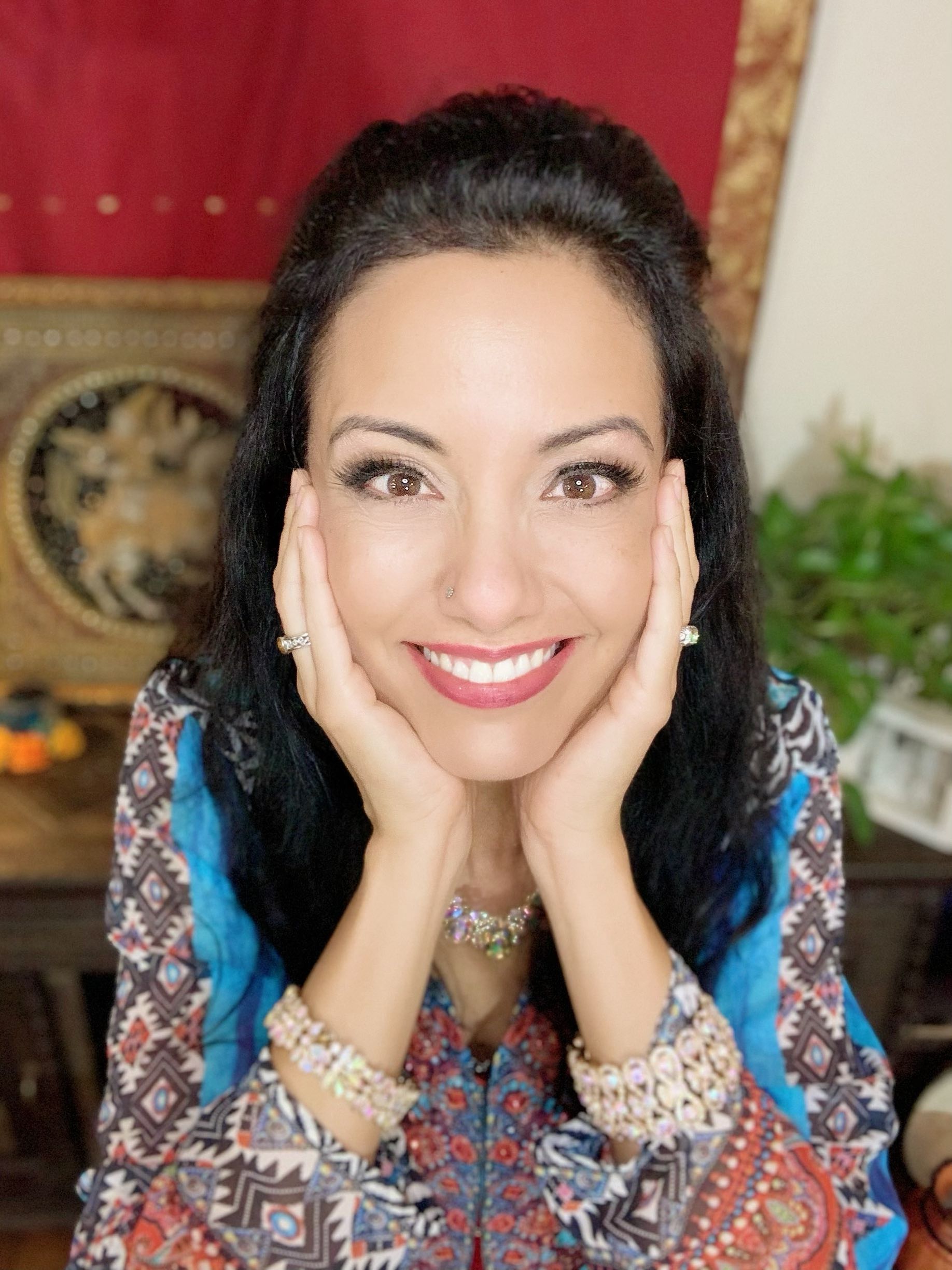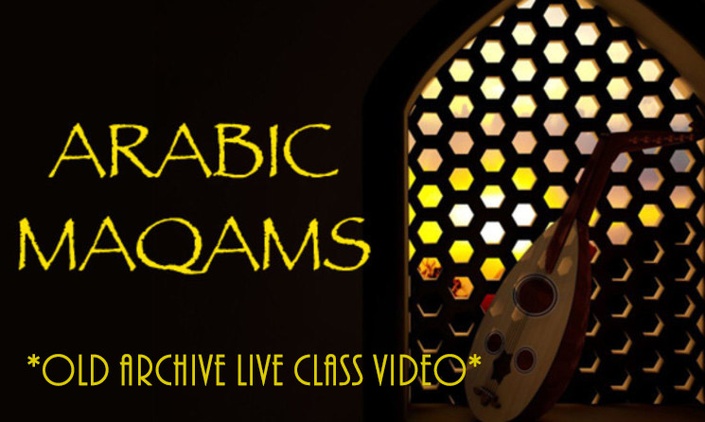 Arabic Maqams
Find a deeper understanding of the music behind the dance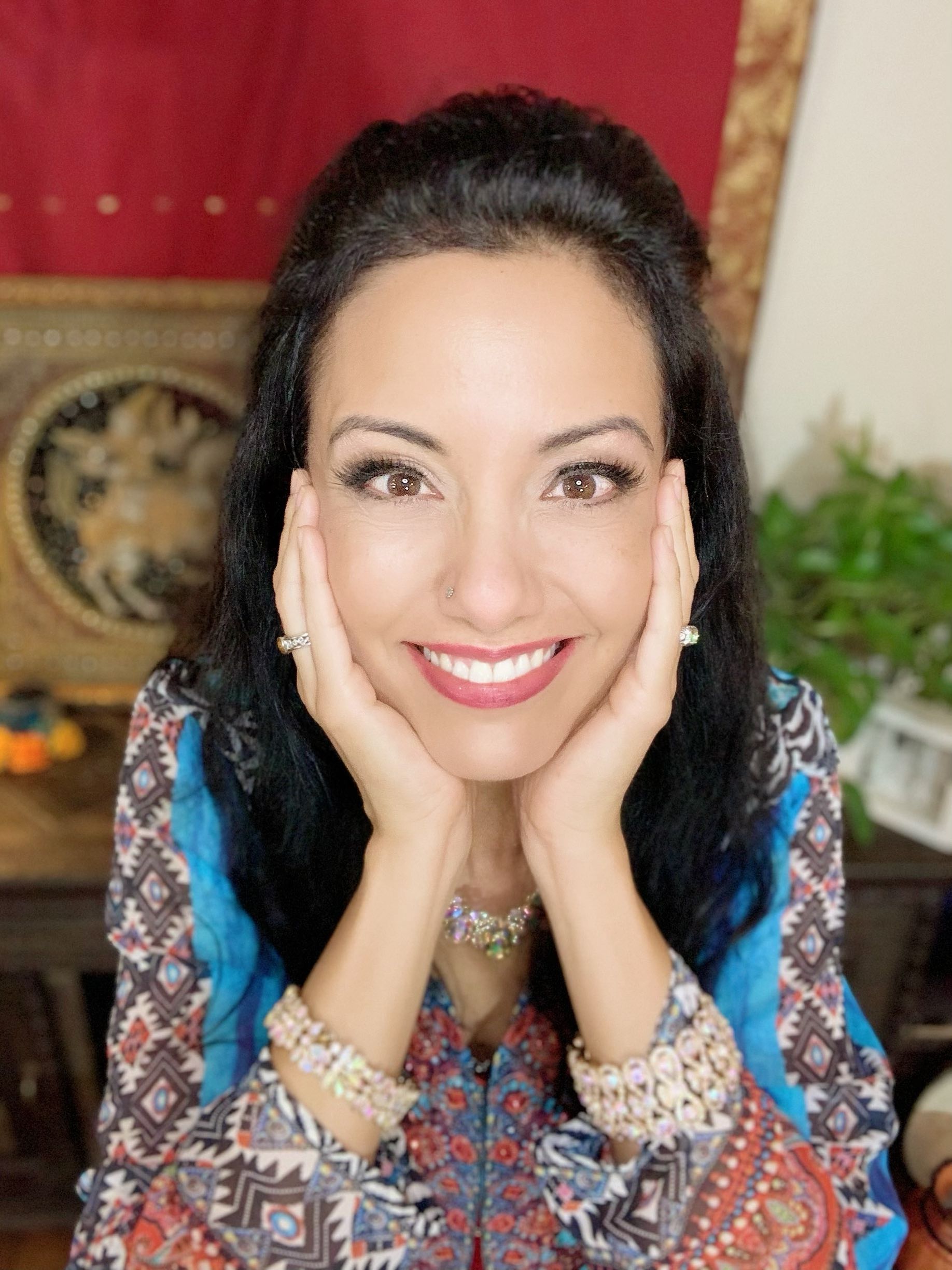 $20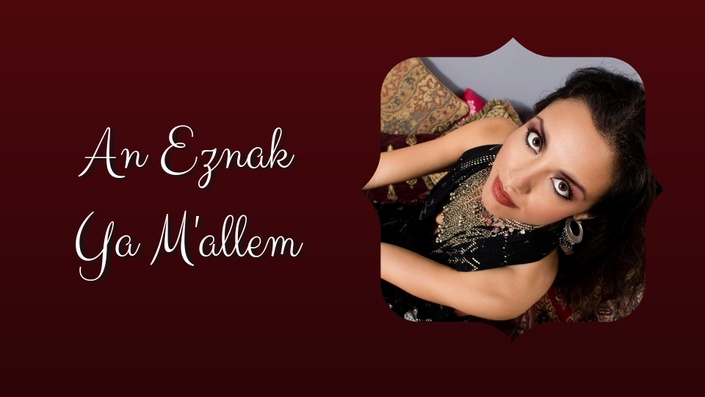 An Eznak Ya M'allem | Beginner Choreography
Super sassy beginner choreography that you can learn in just four weeks! (Archived Old In-Studio Recording)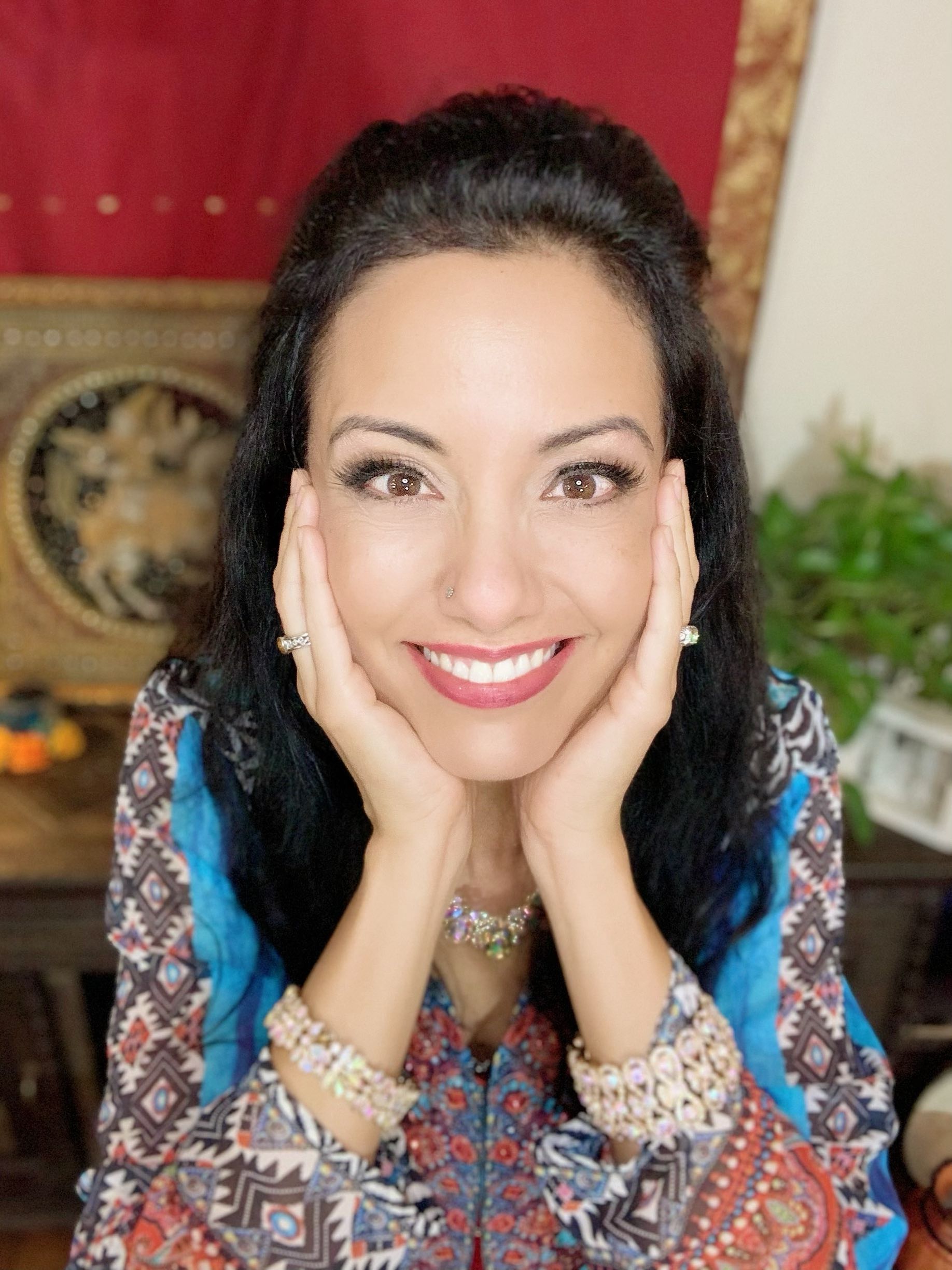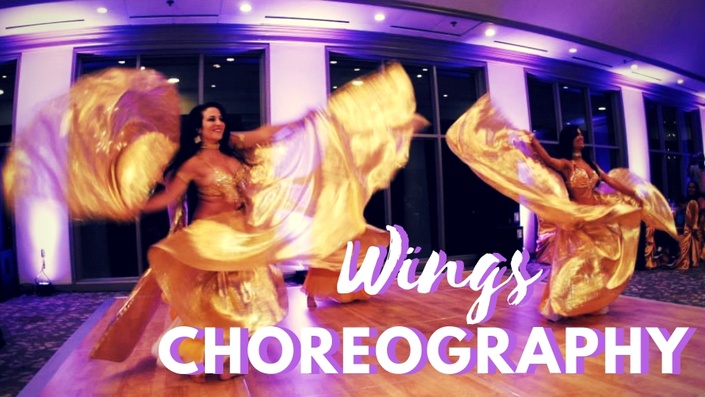 Drama Queen Wings Choreography
Fly away with this dramatic isis wings choreography! (Archived Old In-Studio Recording)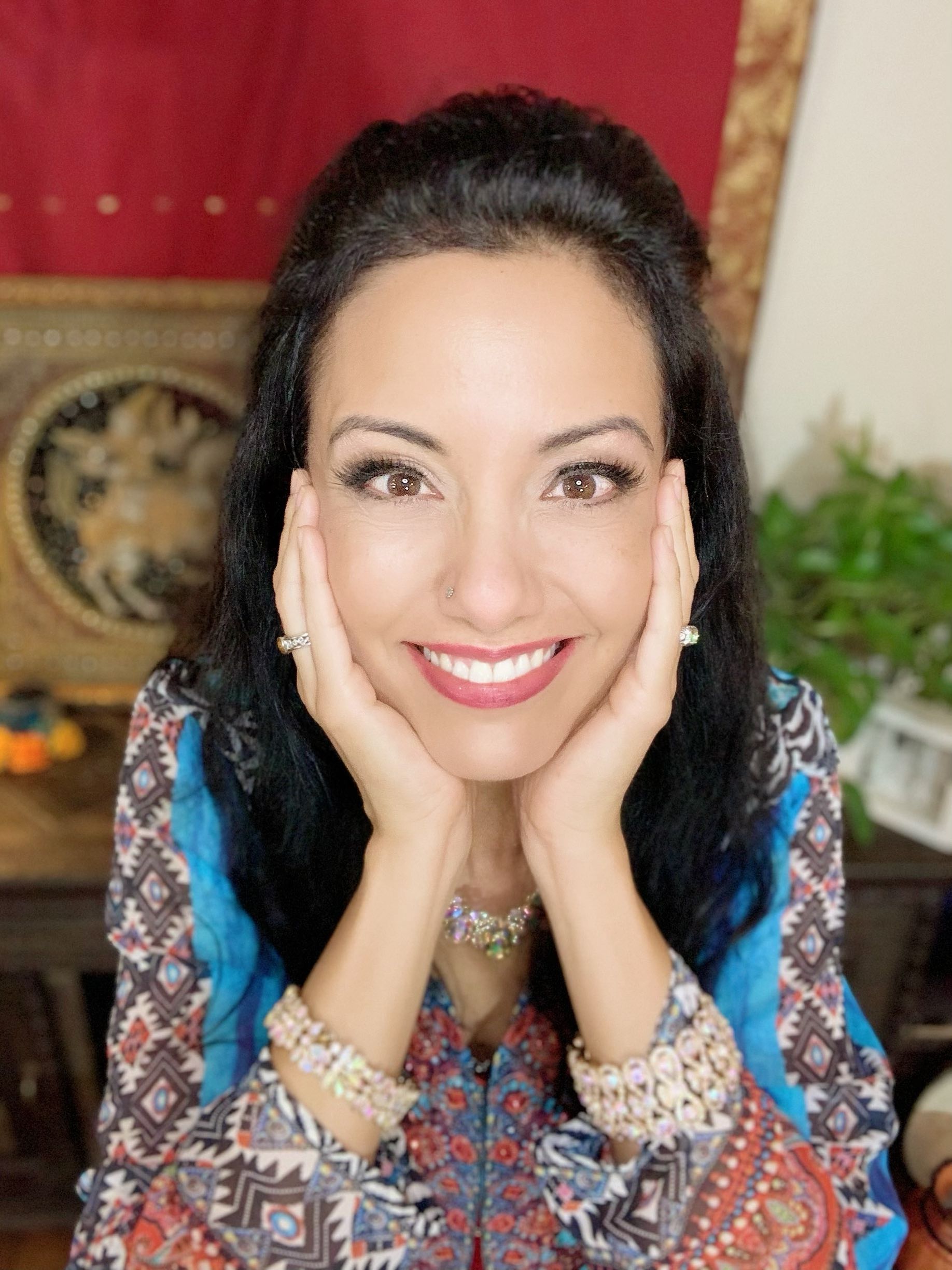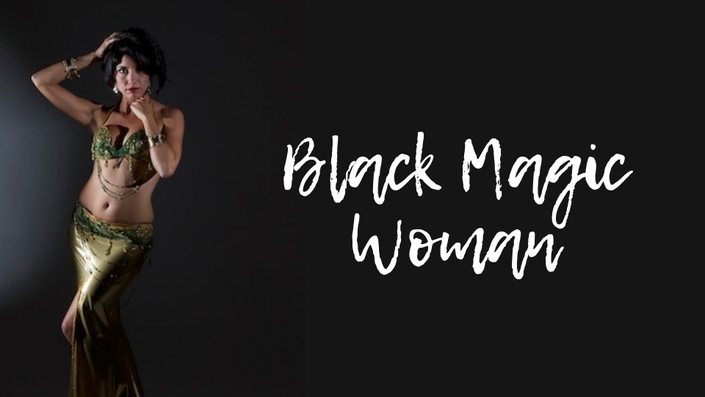 Black Magic Woman Combography
Get witchy with your bad self with this spell-binding choreography. (Archived Old In-Studio Recording)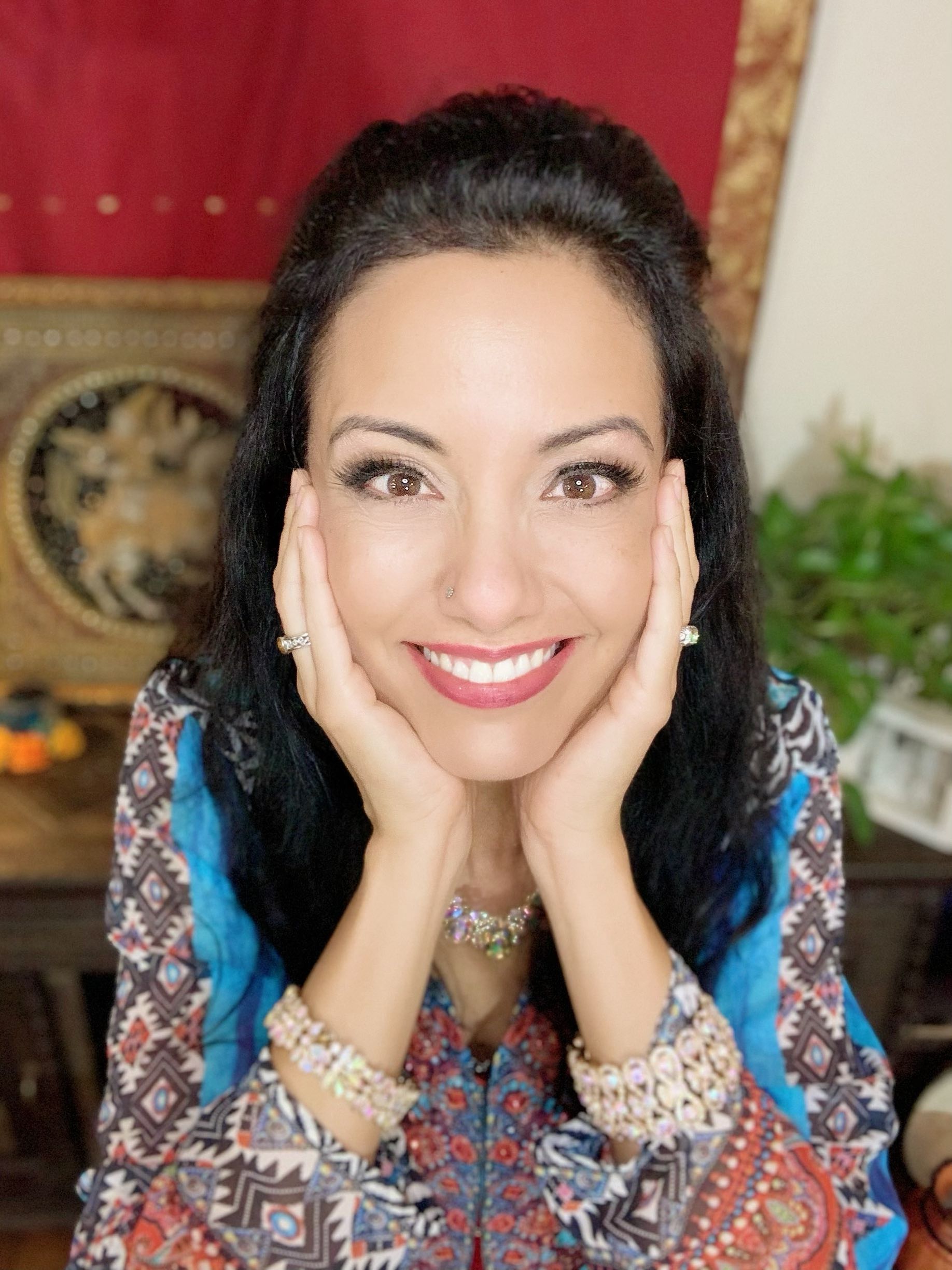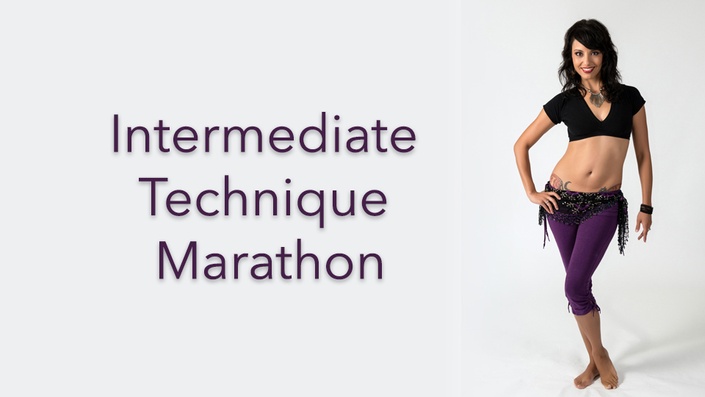 Intermediate Technique Marathon
Level up your dance technique with these exciting drills, layers, and combinations. (Archived Old In-Class Recordings)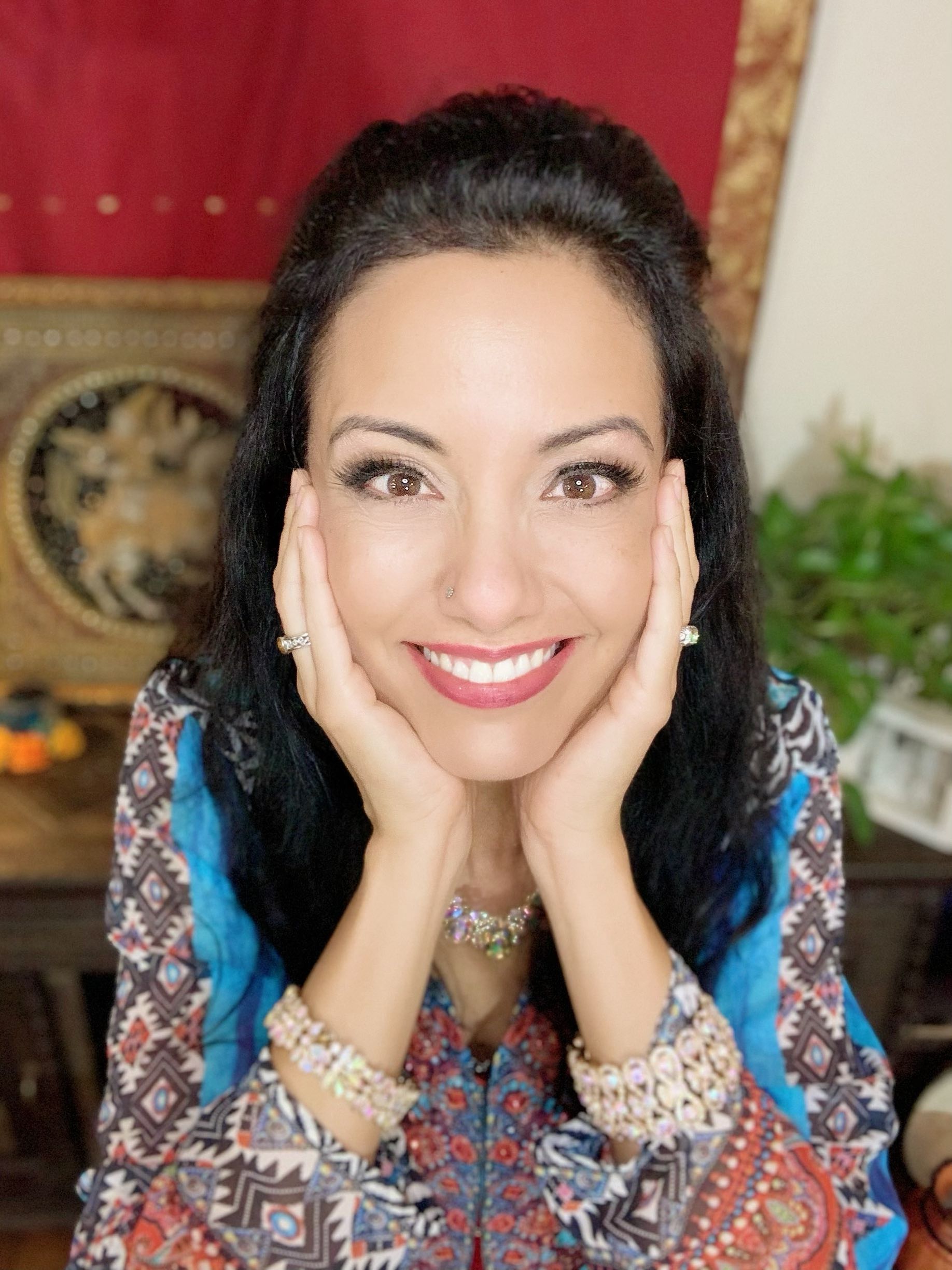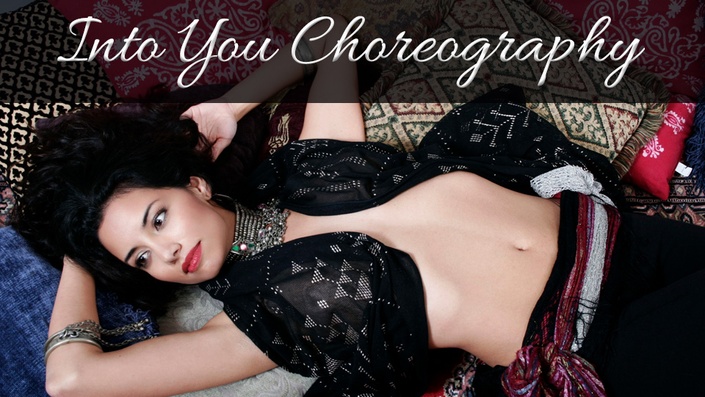 Sexy Valentine's Choreography | "Into You"
This sultry number will give you something extra delicious to share with someone special...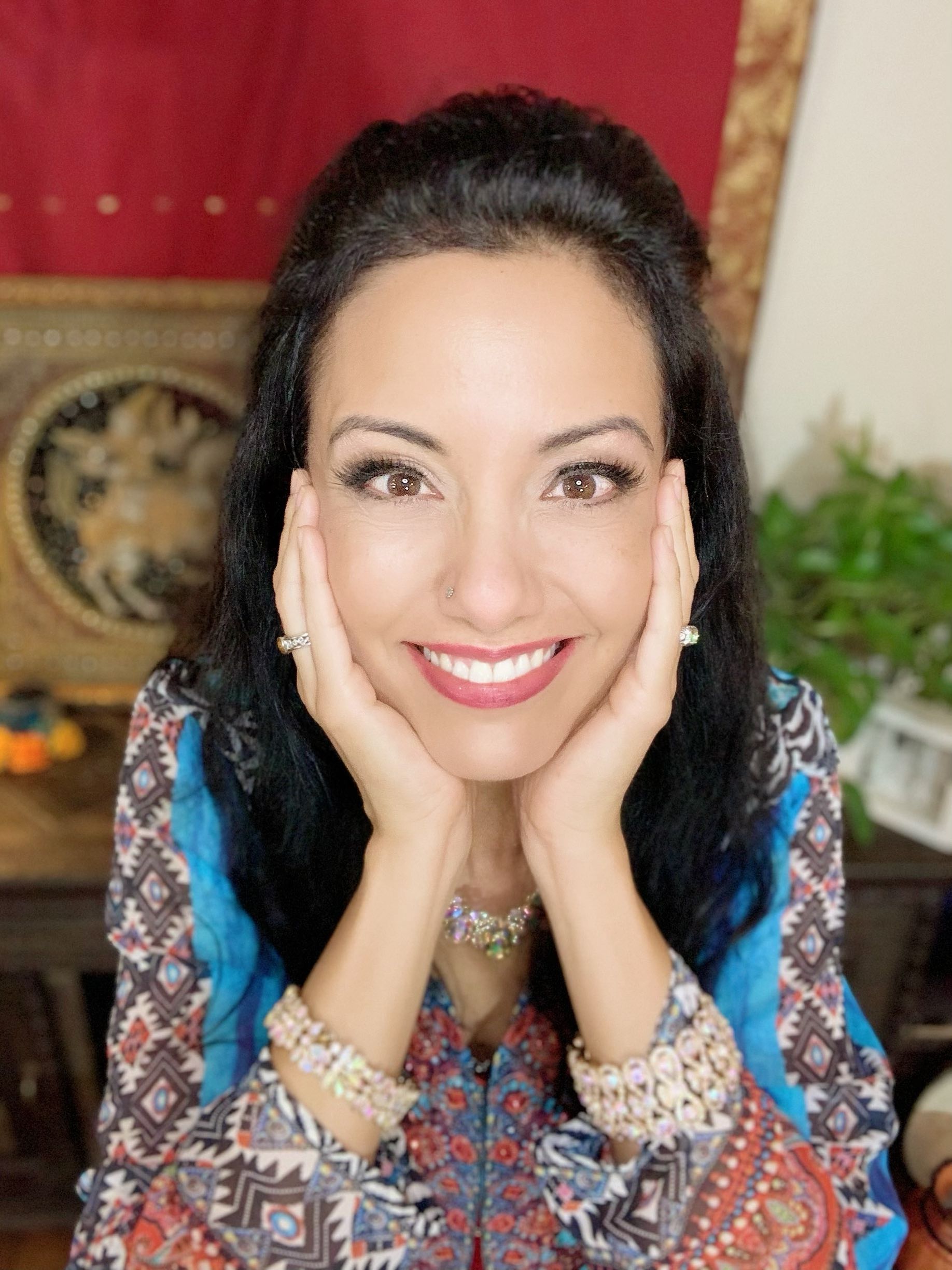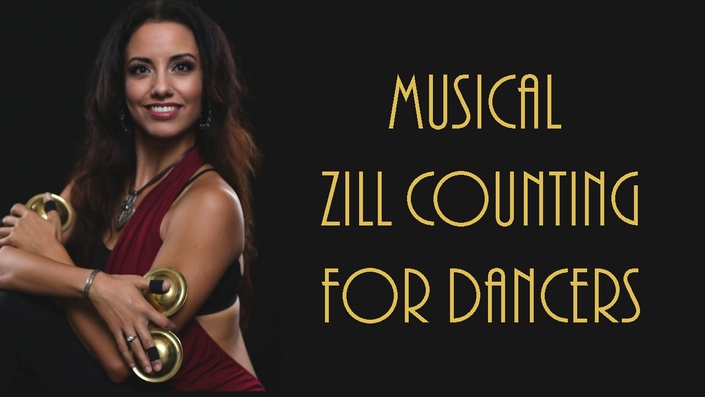 Musical Zill Counting for Dancers
Conquer your qualms about counting the zills with this easy to understand primer on counting finger cymbals in a way that finally makes sense!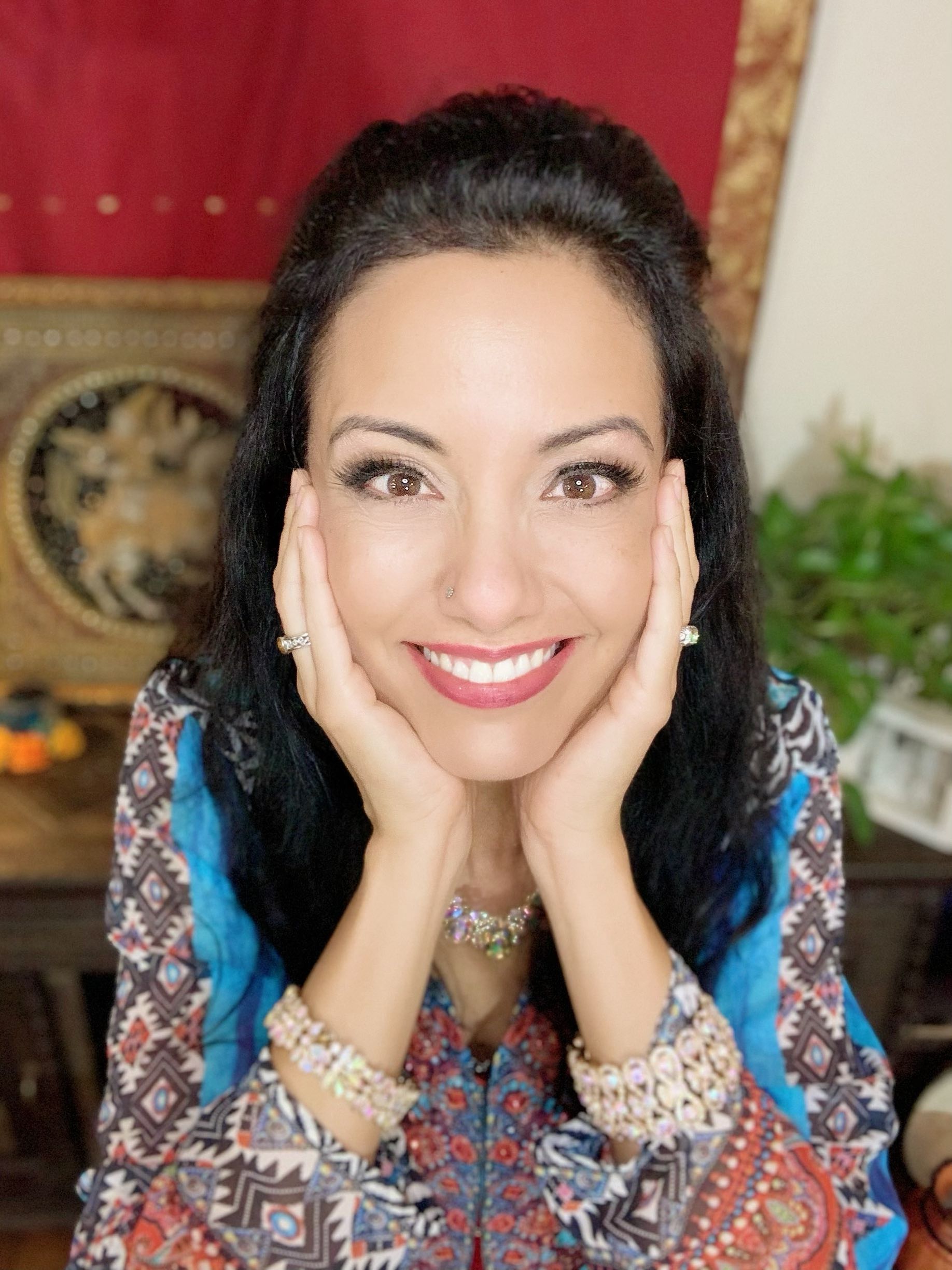 FREE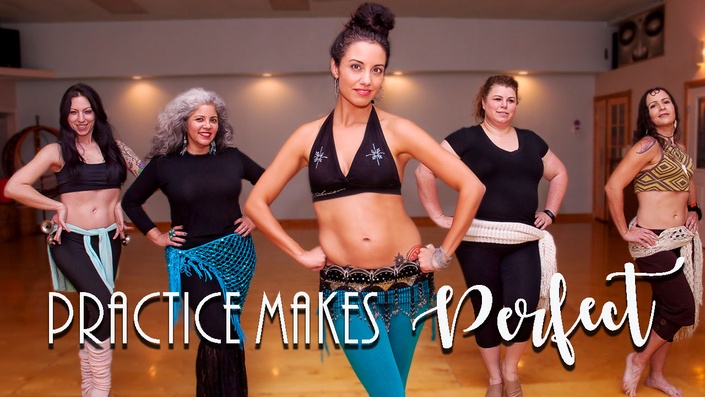 Practice Makes Perfect
A collection of short classes full of technique, drills and dance goodness just for Rhinestone subscribers!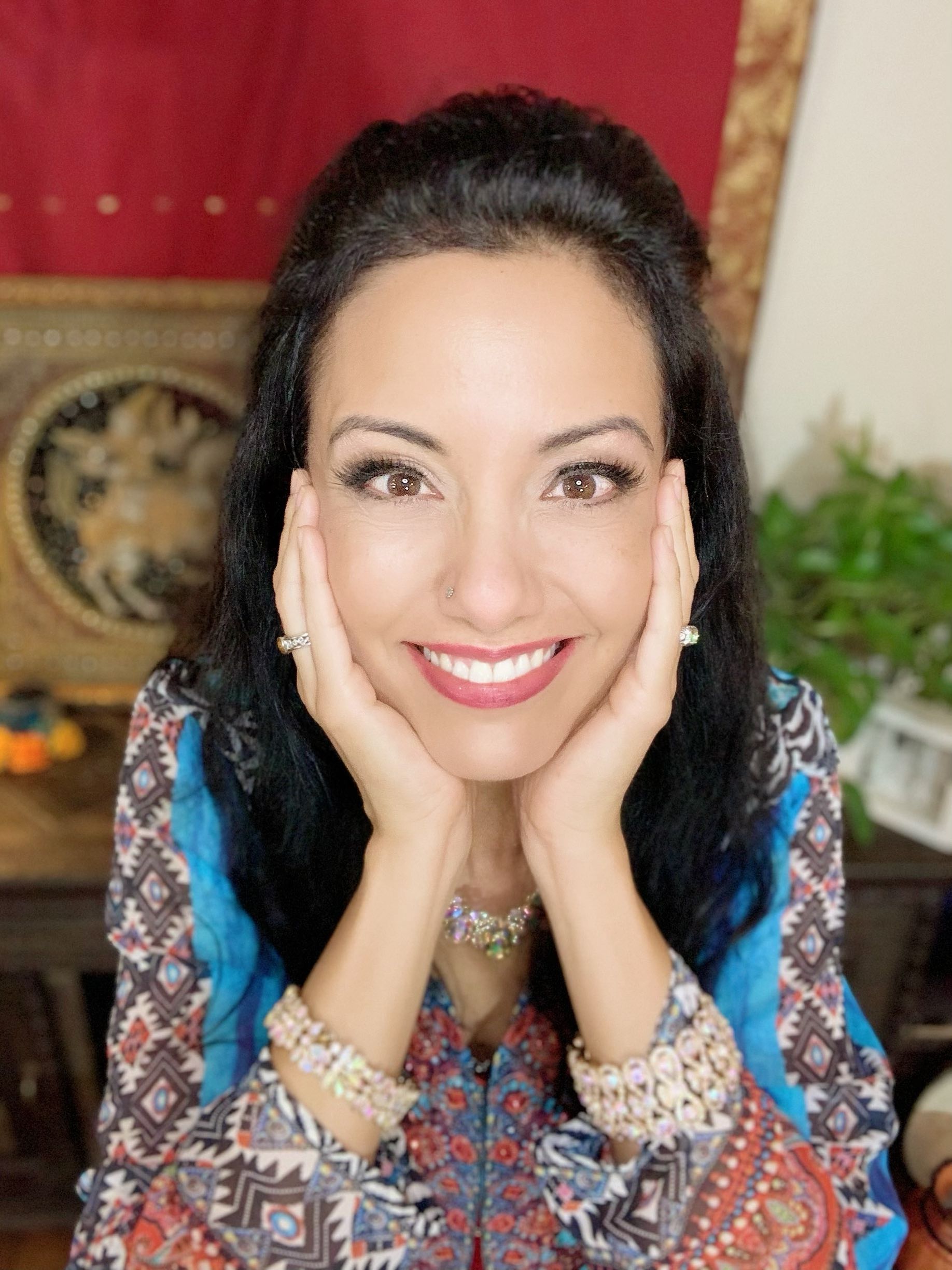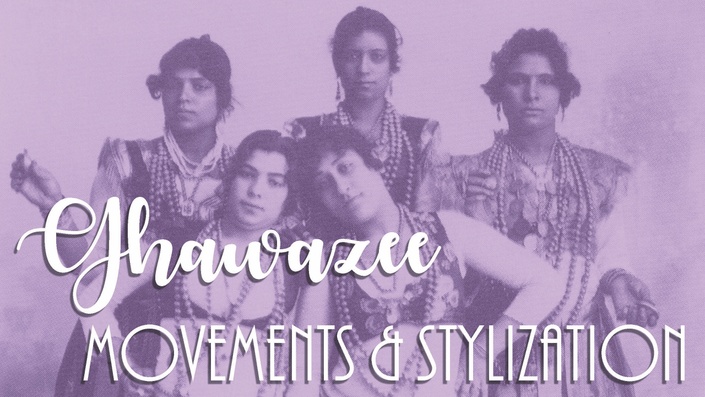 Ghawazee Movements and Stylization
Recordings of a 3-week live Zoom series with a focus on Ghawazee style movement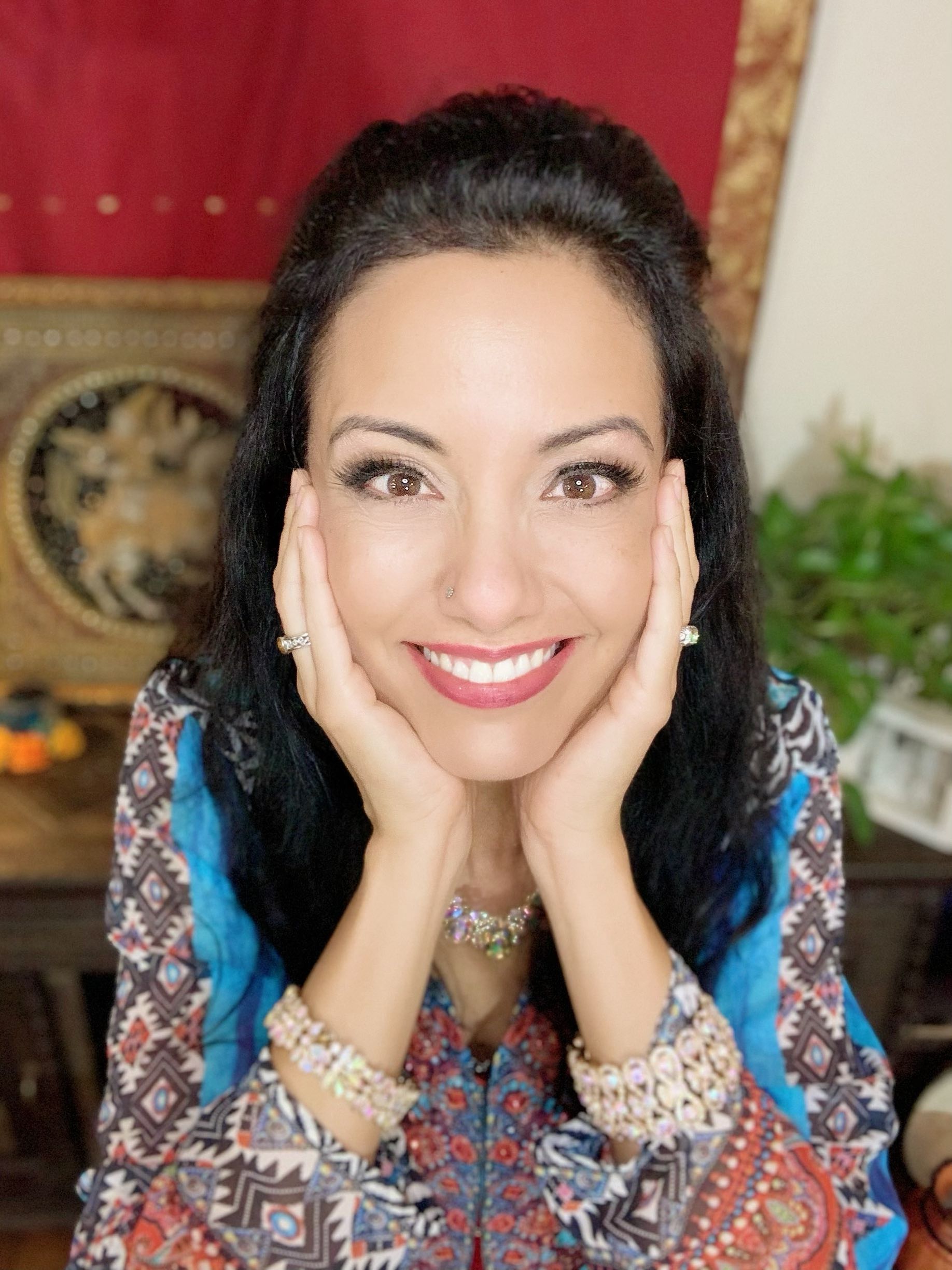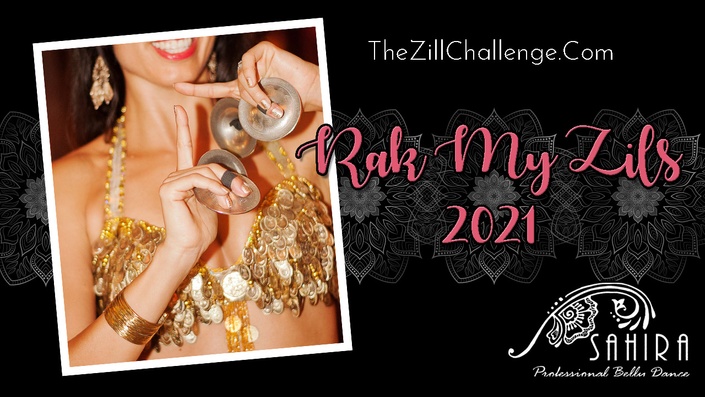 #RakMyZills | The Zill Challenge 2021
10 days of short video tutorials to get you playing a funky new acapella zill riff...and dancing to your beat too!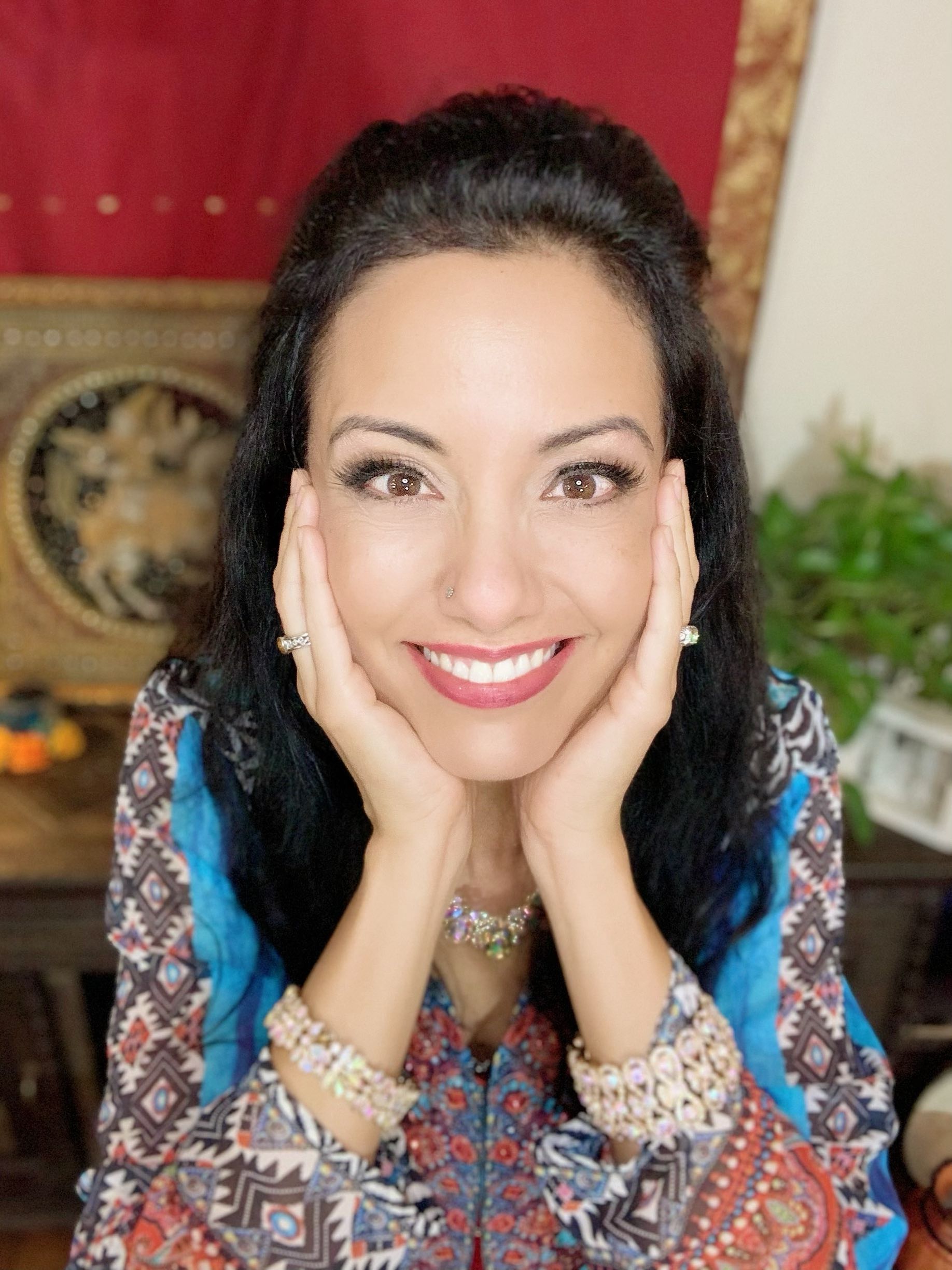 Original Price: $681
Frequently Asked Questions
When does the course start and finish?
The course starts now and never ends! It is a completely self-paced online course - you decide when you start and when you finish.
How long do I have access to the course?
How does lifetime access sound? After enrolling, you have unlimited access to this course for an entire month - across any and all devices you own. The subscription auto-renews each month so that you have constant access to all the latest and greatest offerings all the time.
What if I am unhappy with the course?
We would never want you to be unhappy! If you are unsatisfied with your purchase, contact us in the first 14 days and we will give you a full refund.
Your Instructor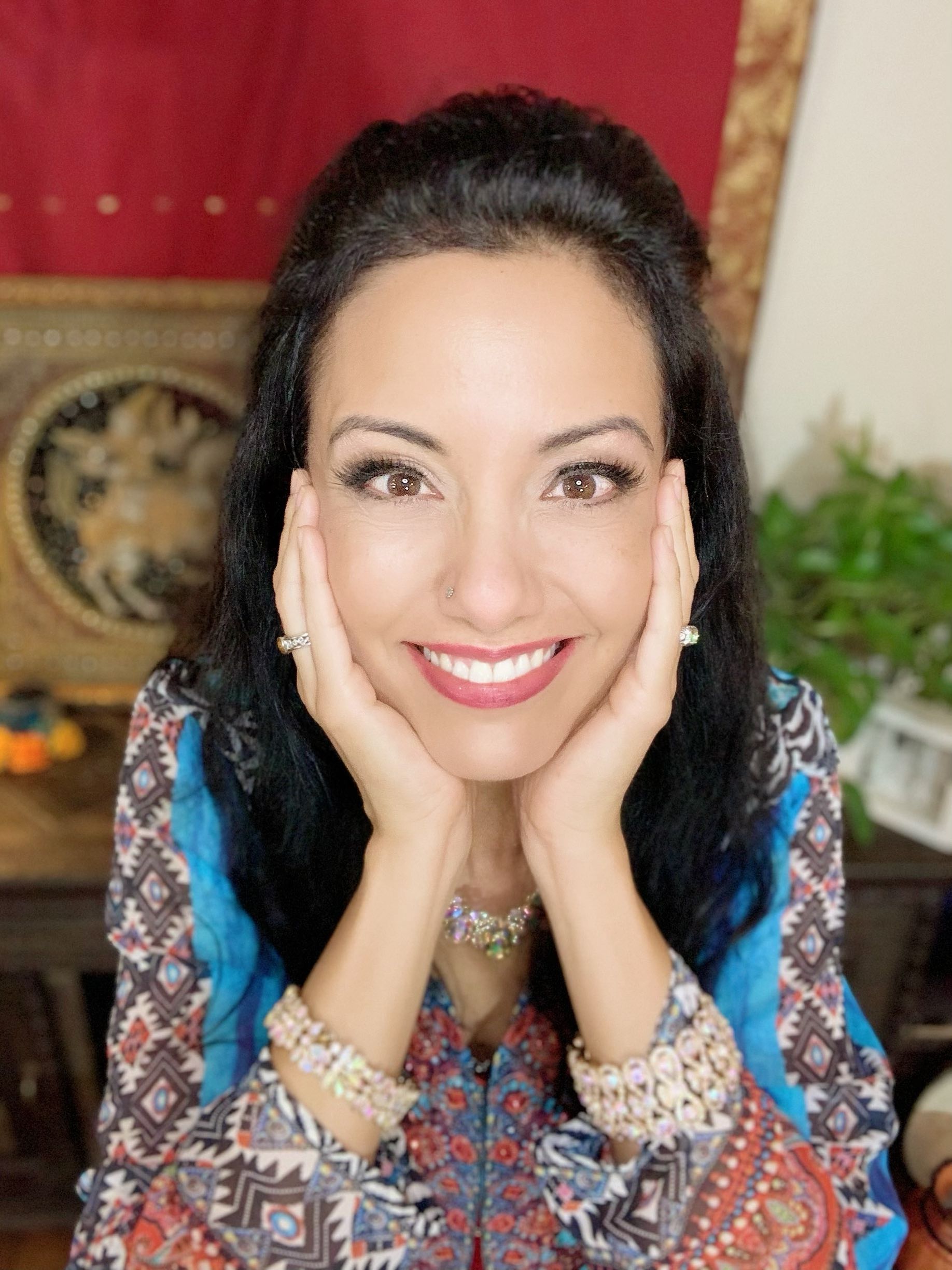 Well hello there, fabulous dancer! I'm Sahira. 👋🏽
I'm a life-long performer and have dedicated the last 21 years of my life to empowering others through the beautiful art of Belly Dance. I am a lifelong musician and head over heels crazy about the finger cymbals. I am a self-proclaimed technique and music geek, love anything to do with bunnies and could live off of spicy Szechwan food for the rest of my life.
I also direct the BellaDonna Dance Company, voted Houston 's Best Belly Dancers by the Houston Press and am founder and director of Houston's premiere Tribal Style troupe, Urban Hipsy.
I love belly dancing! Seriously… I did not ever set out to be a professional belly dancer, but since dedicating the last 21 years of my life to it, I cannot imagine doing anything else. I was an engineer by training before starting my first belly dance class – which just goes to show that anyone can learn this beautiful dance!
What I love best about teaching – and I've had the opportunity to work with students all over the world – is watching a student grow into their dance – from that first "ah-ha" moment, to seeing them dance with a confidence that they never thought they had. This dance is so wonderfully empowering and can be enjoyed by every body.
I look forward to sharing the dance floor with you soon!